Out Of Town Patients Las Vegas
We're Here to Help You
Every Step of the Way
Las Vegas is often referred to as the Entertainment Captial of the World! There are some of the best hotels, casinos, restaurants, and shopping in the city. Las Vegas has also become a very popular destination for out-of-town patients to come in for surgery. There are easy flights to Vegas from pretty much anywhere in the world, the airport is just minutes from the Vegas strip, and most importantly, Las Vegas is home to one of the best surgeons in the nation—Dr. Christopher Costa. While traveling for surgery may sound like work, there are actually amazing benefits. Rest and recover in 5-star accommodations that have delicious room service, relaxing spa services, and plenty of evening attractions for when you feel up to it.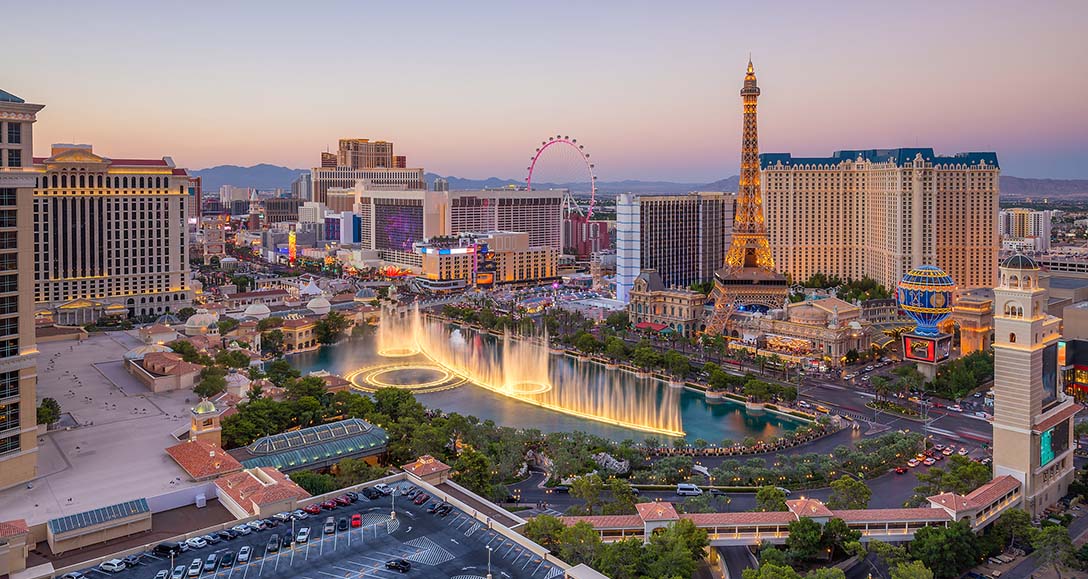 Hotels We Recommend
Dr. Christopher Costa is not only one of the best surgeons in Las Vegas, but his unparalleled skills make him one of the top surgeons in the country. Having trained with some of the world's leading minds in the field of plastic surgery, Dr. Costa has a degree from Johns Hopkins University, has been published in top aesthetic publications, and has won multiple awards for his contributions to aesthetics.
Platinum Plastic Surgery is only 8 short miles from the Las Vegas International Airport and 12 miles from the world-famous Vegas Strip. Below are some hotels we recommend:
We believe in building lifelong
relationships with our patients.
"Dr. Costa and his entire team is and was amazing to me. He did exactly as I asked. He even took my late night phone calls about pain and helped me through it. I would come back to him every time. Thank you guys very much."
I have been wanting a breast augmentation for the last six years now, I have seen countless doctors, and done so many consultations and whether it just hasn't worked out or I just haven't felt comfortable, I never followed through. finally, meeting Dr. Costa really changed my mind. He made me feel comfortable, at ease, and secure with the procedure.
Platinum has transformed my face!!! I love my new look and the staff is always super friendly and helpful!! I did a lot of shopping around and Dr. Costa is by far the best in his craft. Highly recommend!! If you're just not sure, come by for a consult and you will be convinced how great this practice is!
My experience with Dr. Costa was amazing. He takes care of me, took the time to talk to me, and after all my questions, his responses were so clear. He also called me after the surgery to check on me. The staff is professional and very sweet. I strongly recommend Dr. C
I highly recommended Dr. Costa. He is a very gifted plastic surgeon with an artistic touch. I consulted with several plastic surgeons in the local area before I chose Dr. Costa to perform my cosmetic eye surgery. I found Dr. Costa to be very patient, honest, considerate, and understanding; he made me feel very comfortable and confident during the whole procedure.
Schedule a
consultation
No matter what brought you here, a visit with our doctors will bring out the best in you.
Patient
Patient resources
We're here to help, with a number of patient resources designed to make your experience as comfortable as possible. Read through the materials below, and don't hesitate to reach out and set up your consultation to learn more about what we can do for you.
Plastic Surgery
financing
100% Attention.
0% Interest.*
We believe in building lifelong relationships with our patients.
Visiting our office is easier than ever!
Platinum Plastic Surgery is now conveniently offering online consultations. Meet with us virtually from the comfort of your own home. Our Virtual Consultation is FREE!
Focus on Patients
Not Paperwork
All medical records, charts, forms, photos, videos, correspondence and clinical notes are conveniently stored together and accessible from any device.