Liquid Rhinoplasty Las Vegas
NON-SURGICAL
Introduction to Liquid Rhinoplasty
As one of the leading rhinoplasty practices in Las Vegas, liquid (or non-surgical) rhinoplasty is a treatment that Dr. Costa and his team are very comfortable performing. Many of our patients are not quite ready for surgery or don't feel that they need it. By scheduling a one-on-one consultation with Dr. Costa we'll be able to consult you on whether a non-surgical rhinoplasty is a good option for your aesthetic needs. Since Dr. Costa is a rhinoplasty expert, all options are on the table, and he'll walk you through what you can expect from this treatment.
Results speak for
themselves.
Before
After
Before
After
What is Liquid Rhinoplasty?
Using dermal fillers, liquid rhinoplasty is a non-surgical option for rhinoplasty. The treatment offers quick results will little downtime and is often performed for patients who don't feel like they need surgery or may not be ready for it. Many of our patients start with a liquid rhinoplasty to get an idea of how their nose can look, and then elect for the more traditional surgical procedure. Since Dr. Costa can offer both, during your consultation, we'll outline both options for you.
Who are the Best Candidates for Liquid Rhinoplasty?
The ideal candidates for Liquid Rhinoplasty (Nonsurgical) are patients who are unhappy with the look of their nose and aren't quite ready or don't feel they need surgery. While Liquid Rhinoplasty is very effective it's not a permanent solution and does have limits. During your consultation with Dr. Costa, he'll be able to answer questions and provide you with information on both non-surgical and surgical options.
What are the Benefits of Liquid Rhinoplasty?
As one of the leading rhinoplasty practices in Las Vegas, we've seen the success of liquid rhinoplasty first-hand. Here are some of the benefits:
Because this is a non-surgical treatment there is a faster recovery time
The treatment is less expensive than a traditional rhinoplasty
You'll be able to alter the shape and size of your nose
Gain self-confidence in how your nose appears in photos
What's the First Step?
The first step to getting a non-surgical rhinoplasty in Las Vegas will be to schedule a consultation. During your appointment with Dr. Costa, he'll be able to answer questions and provide you with his professional insight. As an expert rhinoplasty surgeon, Dr. Costa has seen and treated all types of cases, allowing him the have the knowledge required to consult on all nose cases, surgical or nonsurgical. If you and Dr. Costa both feel that a liquid rhinoplasty is the best option for your nose, we'll schedule your treatment for a time that you're comfortable with.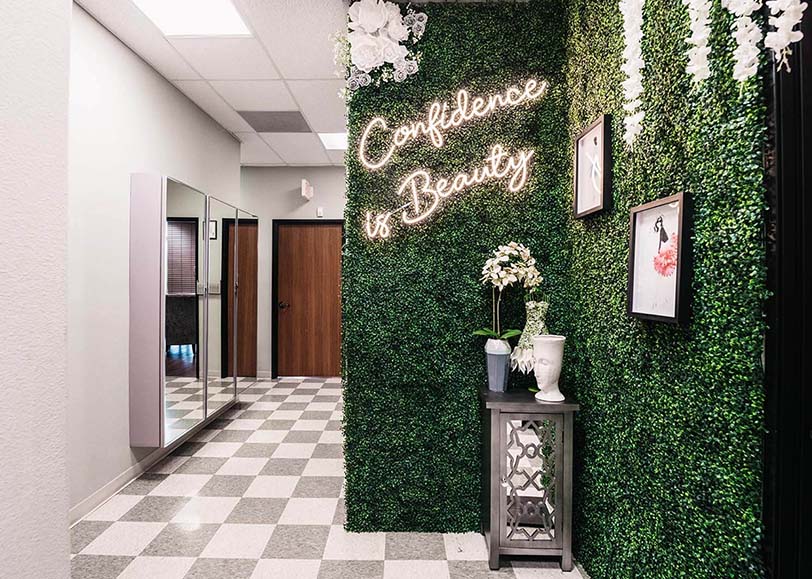 What to Expect on the Day of Liquid Rhinoplasty
Liquid Rhinoplasty (Nonsurgical) is done during an appointment in one of our treatment rooms. Dr. Costa will typically apply a numbing gel to the injected area if desired, once the skin is clean. The injection lasts around 15 minutes and no longer than 45 minutes and consists of a few small injections into or around the nose.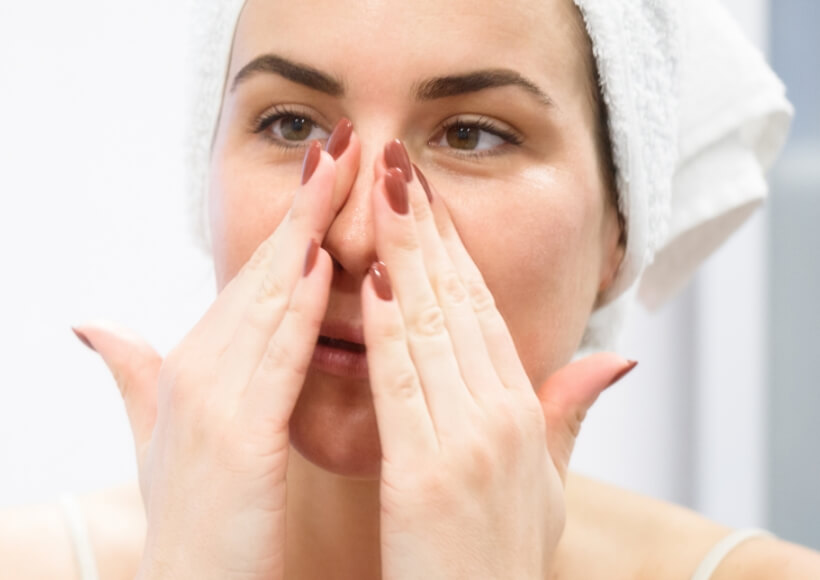 Liquid Rhinoplasty Recovery
Injections of Liquid Rhinoplasty (Nonsurgical) don't need general anesthesia, so you are allowed to leave our office when you are ready to return to your daily routine. You may notice short-term swelling, numbness, or bruising. Contact Platinum Plastic Surgery right away if you are noticing any unusual symptoms, including difficulty swallowing, facial muscle weakness, or if your facial expressions are uneven.
Why Choose Dr. Costa?
By selecting Dr. Costa for your non-surgical rhinoplasty you're choosing a surgeon who is an expert in the nose. Dr. Costa is a highly trained plastic surgeon and has completed rigorous training of the nose. His expertise makes him one of the best doctors in Las Vegas to complete your nose treatment and he'll be able to thoroughly explain the difference between what you can expect from a non-surgical vs surgical nose procedure. Dr. Costa is a recent winner of Best In Las Vegas for his contributions to Rhinoplasty.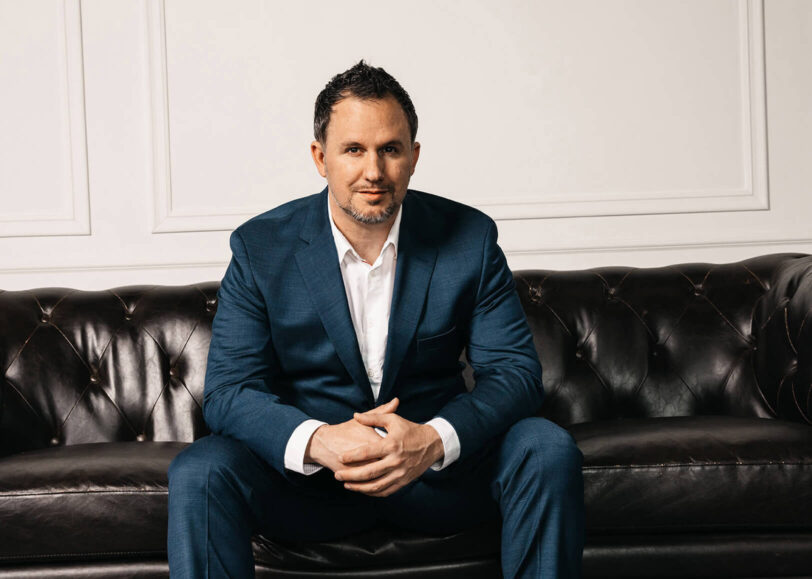 How Much Does Liquid Rhinoplasty Cost in Las Vegas, NV?
The cost of a liquid rhinoplasty in Las Vegas will vary on a number of factors. During your one-on-one consultation with Dr. Costa, he'll be able to answer all of your questions and give you a full breakdown of the costs.
Schedule Your Consultation
Having a nose you're uncomfortable with no longer has to be your reality! Make an initial consultation with plastic surgeon Dr. Chris Costa to get more information about Liquid Rhinoplasty at Platinum Plastic Surgery in the Las Vegas, NV area. We look forward to helping you get the nose you've always dreamed of!
Liquid Rhinoplasty FAQs
Is Liquid Rhinoplasty painful?
No. The filler injection is not painful, although some patients may have a slightly uncomfortable experience due to the pinching sensation of the needle. During your recovery, you may notice some swelling and redness, but most minor side effects will disappear within a few days.
How many appointments will I need?
You should only need 1 appointment for the initial filler injection. Our average patient is expected to enjoy the results from their Liquid Rhinoplasty for about 6-18 months. This period ranges so differently because everyone's body metabolizes the filler differently. If you wish to keep the results from your Liquid Rhinoplasty, you will need to reschedule an appointment when you notice extreme changes.
How long until I see results?
Once the potential swelling and redness occur, you should be able to enjoy the perks of your Liquid Rhinoplasty immediately.
Can I combine Liquid Rhinoplasty with other procedures?
Yes. Many of our patients will combine their Liquid Rhinoplasty with Dermal Fillers or BOTOX to give their faces the enhancements they desire. If you would like to combine any of these treatments or other procedures, let Dr. Costa know during your consultation for a personalized treatment plan.
We're Here to Help You
Every Step of the Way
As a board certified plastic surgeon in Las Vegas, Dr. Chris Costa works with patients from all over the world who want expert care in a private, convenient setting. The Platinum Plastic Surgery staff is dedicated to making the process positive for our out-of-town patients, and we will work with you every step of the way to ensure your travels and surgical experience are safe, successful, and convenient.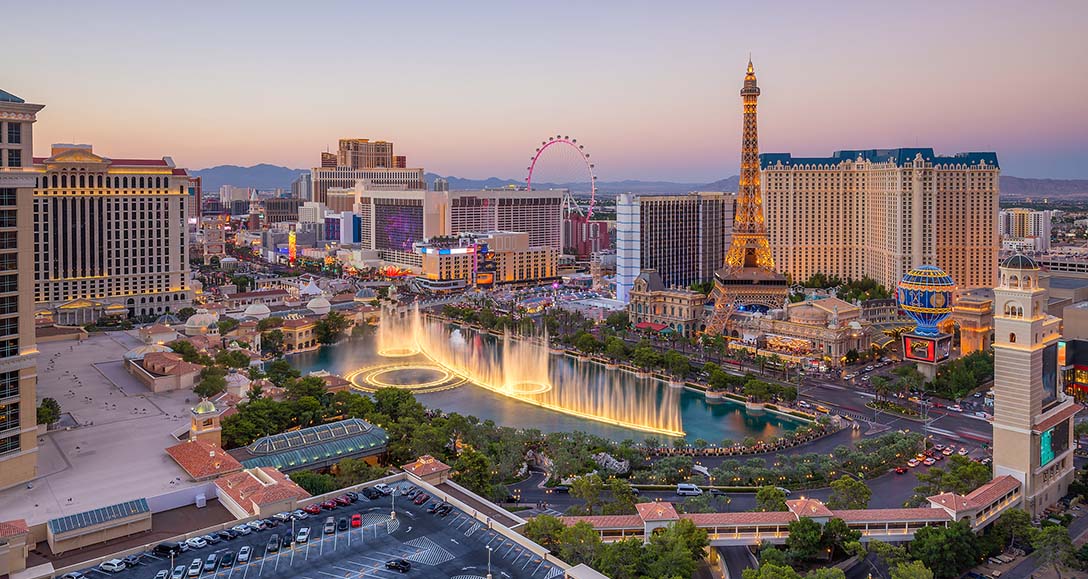 We believe in building lifelong
relationships with our patients.
"Dr. Costa and his entire team is and was amazing to me. He did exactly as I asked. He even took my late night phone calls about pain and helped me through it. I would come back to him every time. Thank you guys very much."
I have been wanting a breast augmentation for the last six years now, I have seen countless doctors, and done so many consultations and whether it just hasn't worked out or I just haven't felt comfortable, I never followed through. finally, meeting Dr. Costa really changed my mind. He made me feel comfortable, at ease, and secure with the procedure.
Platinum has transformed my face!!! I love my new look and the staff is always super friendly and helpful!! I did a lot of shopping around and Dr. Costa is by far the best in his craft. Highly recommend!! If you're just not sure, come by for a consult and you will be convinced how great this practice is!
My experience with Dr. Costa was amazing. He takes care of me, took the time to talk to me, and after all my questions, his responses were so clear. He also called me after the surgery to check on me. The staff is professional and very sweet. I strongly recommend Dr. C
I highly recommended Dr. Costa. He is a very gifted plastic surgeon with an artistic touch. I consulted with several plastic surgeons in the local area before I chose Dr. Costa to perform my cosmetic eye surgery. I found Dr. Costa to be very patient, honest, considerate, and understanding; he made me feel very comfortable and confident during the whole procedure.
Schedule a
consultation
No matter what brought you here, a visit with our doctors will bring out the best in you.
Patient
Patient resources
We're here to help, with a number of patient resources designed to make your experience as comfortable as possible. Read through the materials below, and don't hesitate to reach out and set up your consultation to learn more about what we can do for you.
Plastic Surgery
financing
100% Attention.
0% Interest.*
We believe in building lifelong relationships with our patients.
Visiting our office is easier than ever!
Platinum Plastic Surgery is now conveniently offering online consultations. Meet with us virtually from the comfort of your own home. Our Virtual Consultation is FREE!
Focus on Patients
Not Paperwork
All medical records, charts, forms, photos, videos, correspondence and clinical notes are conveniently stored together and accessible from any device.