NON-SURGICAL
Introduction to Chemical Peels
At our award-winning practice in Las Vegas, chemical peels are one of our most common non-surgical treatments. Using the highest quality in chemical peel aesthetic treatments, Platinum Plastic Surgery provides patients with choices for personalized facial treatment with chemical solutions (such as salicylic, glycolic, and trichloroacetic, as well as the VI chemical peel) that give you more radiant skin on your face.
Our team offers chemical peel treatments that solve skin flaws including scars, fine lines, wrinkles, uneven patches, hyperpigmentation problems, and more. Below, we've included more information about getting a chemical peel in Las Vegas. If you'd like to schedule a one-on-one consultation, please contact us today!
Results speak for
themselves.
Before
After
Before
After
What is a Chemical Peel?
Chemical peels remove dead or damaged skin cells by applying a personalized solution to the skin that causes the upper layer to break off. When your skin recovers and starts to repair and rejuvenate itself, you should see a smoother, clearer complexion. A chemical peel facial is a nonsurgical method to make your complexion bright and can be used for the face, neck, and décollatage.
Who are the Best Candidates for Chemical Peels?
Consulting with a skin care specialist is the first part of the journey to healthier skin. Dr. Costa or one of his team members at Platinum Plastic Surgery will evaluate your skin during a consultation in our Las Vegas, NV office before selecting a chemical peel for ideal results. Chemical peel patients, of both genders, typically have visible problems in their skin like rough patches, acne scars, discoloration, flaky skin, fine lines, sun spots, and more. We will recommend multiple types of peels to fit your concerns and suit your cosmetic goals for a healthier, brighter complexion. It is important to note that this procedure does require some healing time, so being patient and waiting for the results is part of the process as your skin heals.
What types of Chemical Peels do we offer?
In our Las Vegas, NV office, we provide chemical peels in multiple levels (light, medium, and deep) to fit our patients' skin concerns.
Light peels: You can receive a light peel on your lunch break and get back to your routine. This strength of peel will remove the outer layer of skin (the epidermis), giving your complexion a more radiant appearance and smoother texture. We usually recommend that you get a light treatment around once a month for the ideal glowing results. This also includes the VI (Vitality Institute) chemical peel, which is a painless treatment that is designed to be gentle yet effective, yielding results in around seven days.
Medium-depth peels: This strength of peel penetrates further into the skin, and patients generally decide to have this level of facial treatment during an extended weekend. You may also prefer to ready yourself for increased discomfort during and around one hour following the chemical peel. Medium-depth peels are best for patients who have deeper damage to their skin such as deeper lines and darker pigmentation problems.
Deep peels: The strongest of the three levels of peels is the deep peel treatment, and it does require the most recovery time. This is an aggressive cosmetic treatment that could leave your face itchy, peeling, and swollen for several weeks. Patients who receive a deep chemical peel generally have age or dark spots, sun damage, significant acne scars, or deep scars. Since this strength of chemical peel is typically uncomfortable for patients, we will provide you with mild anesthesia before your procedure.
What's the First Step?
The first step to getting chemical peels in Las Vegas with Platinum Plastic Surgery is to book a consultation. We'll want to meet with you in the comfort of our office for a private appointment. Our team will want to get a good idea of your skin routine, what medications you're currently taking, and what you're allergic to. If we both feel that a chemical peel will be the best solution for your aesthetic needs, we'll schedule your service and provide you with some pre-treatment instructions.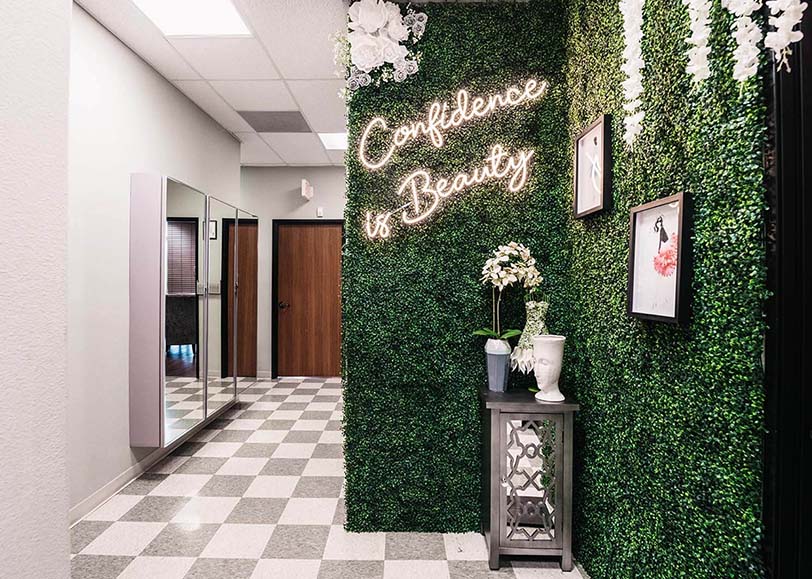 What to Expect on the Day of Chemical Peels
At your appointment at Platinum Plastic Surgery, we will have you lying in a comfortable position to administer your treatment. A team member will ensure the skin is cleaned before applying the personalized solution to the treatment areas. We will massage the solution onto the skin and allow it to work for an appropriate length of time which will be determined in your chemical peel consultation. Finally, we will clean the peel off your skin and put on a neutralizing agent. Patients are encouraged to bring sunscreen or a hat to wear outside following the procedure to protect them from environmental exposure.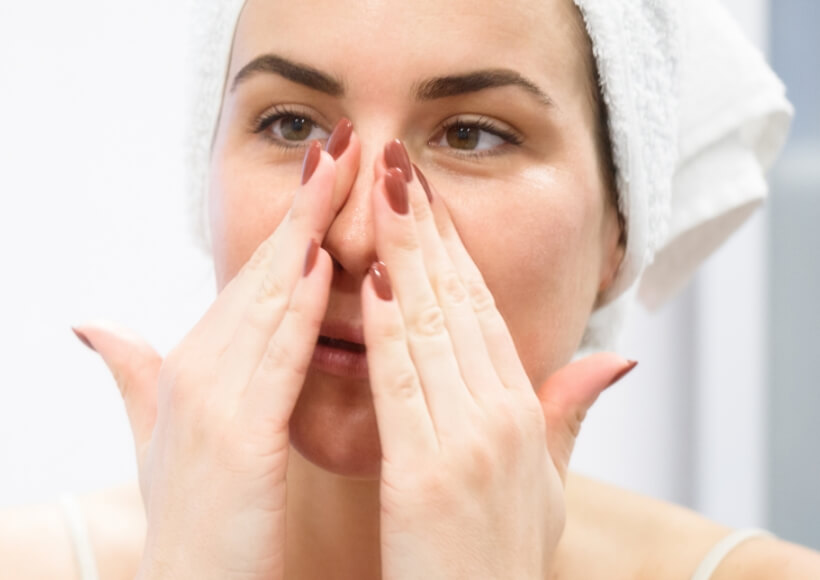 Chemical Peels Recovery
Based on the level of the chemical peel you choose, you should expect the face to peel and itch from several days to two or more weeks, with some redness and other side effects visible as well. Most patients take a week off from work to recover from a deep chemical peel. Dr. Costa or a member of his team will go over methods to treat your face during your consultation to ensure the fastest healing time possible. Please remember that no matter how badly your skin itches throughout the post-treatment process, it's not helpful to pick the skin off. You may create scarring on your delicate skin. After your skin has healed, you can enjoy brighter, smoother skin that has fewer afflictions and blemishes. Depending on the depth of the treatment, you may need to schedule follow-up appointments regularly to maintain your outcome. Deeper level peels will yield longer-lasting results that can show improvement for years in some cases.
Why Choose Dr. Costa?
By selecting Platinum Plastic Surgery for your chemical peels you're choosing a practice that is run and operated by a board-certified plastic surgeon. While there are tons of medical spas in the area that offer this service, many of them don't have the expertise that you'll receive at our award-winning practice. At the helm of Platinum Plastic Surgery is Dr. Chirstopher Costa who is a member of the American Society of Plastic Surgeons.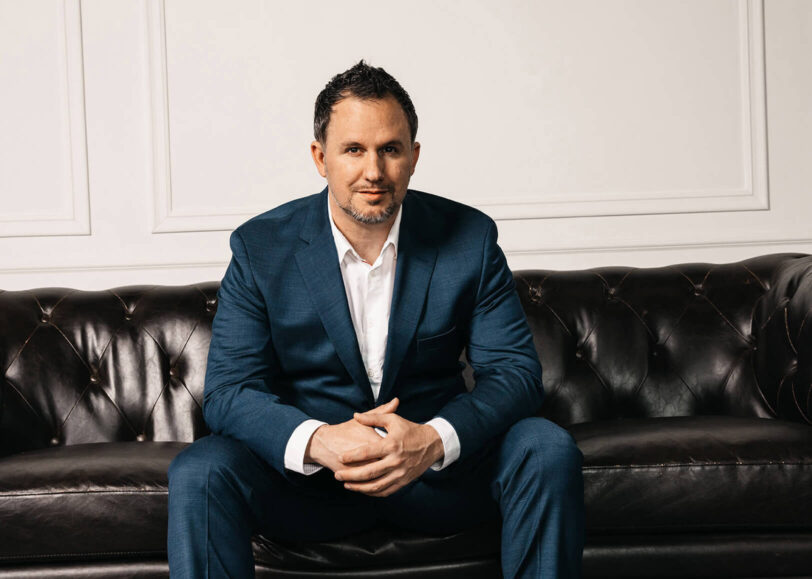 How Much Do Chemical Peels Cost in Las Vegas, NV?
The cost of chemical peels in Las Vegas will vary depending on the type of peel you get, and the number of peels needed. To get the most accurate cost for your chemical peels, give us a call or fill out a contact form. Our front desk team will be able to provide you with an estimate on the treatment.
Schedule Your Consultation
If you know nothing about facial treatments, our team at Platinum Plastic Surgery can help you choose the ideal procedure for your goals and educate you on which treatments will help you attain your best complexion. Your freshly renewed skin will respond by looking healthy and visibly silky with fewer noticeable blemishes. Contact our office in the Las Vegas, NV area to get your skin examination today for a chemical peel treatment and learn more about the facial peel process. We would love to help you achieve the glowing, radiant skin that you desire.
Chemical Peels FAQs
Are Chemcial Peels painful?
Dr. Costa does use a cooling compress on your skin to help your procedure be more comfortable, however, some patients do feel a burning sensation that can last between 5 and 10 minutes. You may be given some pain medication during or after a deeper peel.
How many appointments will I need?
This varies from patient to patient and depends on the extent of the desired treatment area. Many of Dr. Costa's patients get a Chemical Peel once every month in order to maintain the effects of the treatment. For deeper or more intense treatments, we highly advise waiting 4 to 6 months between appointments.
How long until I see results?
You will be able to notice a significant improvement in your skin tone and texture following your first treatment.
Can I combine Facial Peels with other procedures?
Yes. Many of our patients will combine their Chemical Peel with a HydraFacial or Micro-needling. If you are interested in additional treatments, let Dr. Costa know during your consultation so that he can provide you with a personal treatment plan.