BODY
Introduction to Tummy Tuck
At Platinum Plastic Surgery, an award-winning practice in Las Vegas, tummy tuck surgery is one of our most popular procedures. For both men and women, loose skin and pockets of fat within the abdominal region can be frustrating despite efforts to get rid of it. Significant weight loss, childbirth, and aging are the primary reasons why an individual may not be able to reclaim a slim and tight stomach. Skin tightening of the abdomen is a body contouring surgery that redefines the abdominal region, achieving amazing outcomes for patients. Las Vegas, NV plastic surgeon Dr. Chris Costa performs tummy tuck surgery that is based on the individual's cosmetic goals. This cosmetic treatment at Platinum Plastic Surgery allows men and women the opportunity to have a redefined physique and more confidence. Your surgery will be performed by Dr. Christopher Costa in a world-class surgery center. Many of Dr. Costa's patients find that his expertise and skill make him the #1 tummy tuck surgeon in Las Vegas. Below, we've included more information about the procedure, but if you have any questions or would like to book a consultation please don't hesitate to contact us!
Results speak for
themselves.
Before
After
Before
After
What is a Tummy Tuck?
A Tummy Tuck (also referred to as an Abdominoplasty) is a procedure that removes the loose, excess skin and fat, and tightens the weak fascia (a thin casing of connective tissue that keeps your organs, blood vessels, bones, nerve fibers, and muscles in place). It is also used to remove stretch marks and excess skin in your lower abdomen below the belly button.
Who are the Best Candidates for a Tummy Tuck?
Tummy tuck surgery can be offered to both men and women. If you battle loose or wrinkly skin in addition to pesky pockets of fat in the abdominal region, this body contouring procedure can help restore a slimmer and more toned physique. Dr. Costa advises you to be at a normal weight before undergoing this treatment. Tummy tuck surgery is not a substitute for weight loss — it addresses loose skin. A form of liposuction is generally incorporated during the procedure to remove fat. If your tummy section has good skin laxity, but you still are not satisfied with how your tummy looks and feels even if diet and exercise have failed, you may be a better candidate for liposuction. Women interested in abdominoplasty should be past childbearing to make sure the results are not compromised.
What are the Benefits of a Tummy Tuck?
So many of Dr. Costa's patients have seen benefits from their Tummy Tuck, such as:
Repair Abdominal Muscles – Loose stomach muscles created from excessive weight gain can cause leading back pain. A Tummy Tuck can repair the damaged muscles by shortening them to their original state and giving you more control over your muscle contractions.
Reduce Skin Laxity – Your skin laxity will be reduced so that you can avoid dealing with the drooping folds of skin around your stomach, giving it a firmer appearance.
Improve Body Contours – Removing fat and tightening the excess skin will give your stomach a flatter and toned appearance. This can give you more confidence and assurance in yourself.
Male Tummy Tuck
A Male Tummy Tuck is a procedure performed on most males after weight loss surgery patients that tightens the abdominal wall. It is very common for our male patients to consider this for their first surgery following extensive weight loss due to the loose skin that hangs in the lower abdomen. A male tummy tuck surgery uses general anesthesia and can be performed as a mini tummy tuck or a full tummy tuck. 
A mini tummy tuck uses a horizontal incision made between the pubic bone and belly button. The skin is then lifted and any weak abdominal muscles are tightened or repaired. Excess skin is then removed and the loose skin is tightened before the incision is sutured closed. 
A full tummy tuck is a more extensive procedure where there is still an incision along the pubic bone, as well as an additional incision made around the navel. The muscles on the upper and lower abdomen are tightened, with the skin on the lower abdomen being lifted above the belly button, and the skin on the upper abdomen pulled down to tighten the skin. Any excess skin is removed and the remaining skin is sutured together. 
With both the mini and full tummy tuck, dressings or bandages will be applied to the surgical site. A compression garment will be used to minimize swelling and there may be drains inserted to help rid the surgical area from any fluid. 
Liposuction is sometimes also combined with the tummy tuck to remove stubborn love handles.
What's the First Step?
The first step to getting a tummy tuck in Las Vegas will be to book a consultation with Dr. Costa. During your one-on-one appointment, you'll be able to ask questions and get to know our highly-trained team. Dr. Costa will want to provide a thorough assessment of your abdomen and give you his expert insight. If you and Dr. Costa both feel that this is the best procedure for you, surgery will be booked. Please be very open with Dr. Costa about your medical history, diet, workout regimen, and goals with surgery. Good communication leads to optimal results with surgery.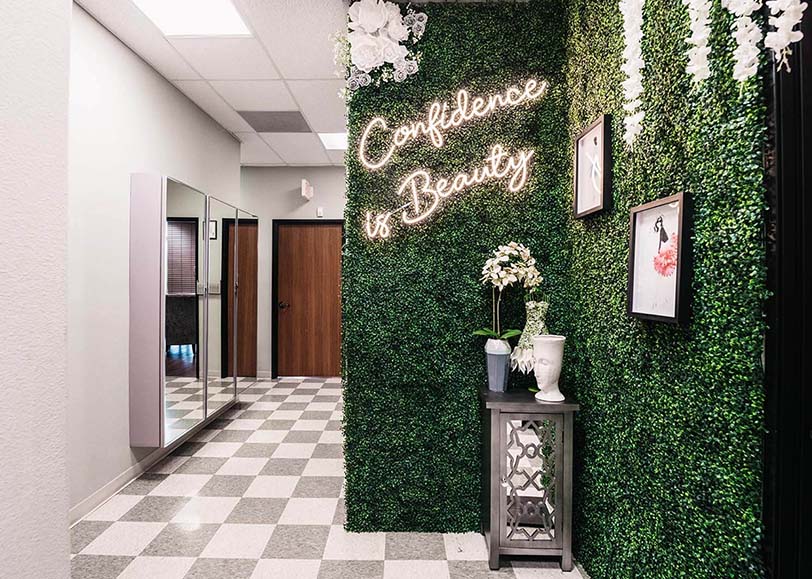 What to Expect on the Day of a Tummy Tuck
Abdominoplasty is performed with the patient under general anesthesia. Numerous surgical options come into consideration when this surgery is performed by Dr. Costa, which is tailored to the individual's current condition. To start, the incision length is determined based on the quantity of excess skin. Regardless of the incision length needed to get the best result, Dr. Costa will ensure that the incision is placed as low as possible so that the scar will be hidden, even in the cutest bikini. Once the incision is made, the excess skin and fat are removed and the underlying abdominal muscles (rectus abdominis) are evaluated under direct vision. If they have been stretched out from things like pregnancy, Dr. Costa will tighten these muscles to help restore a slimmer contour to the torso after surgery. The skin is then closed under tension with four layers of stitches under the skin to give a tight abdomen. Dr. Costa takes special care upon closing the incisions to be sure that there are no dog ears or bulges at the edge of the incision. Throughout the surgery, the belly button is preserved at its natural location and using advanced plastic surgery techniques, an outlet is created to deliver the belly button in a way that appears natural. At the end of the case, all stitches will be buried under the skin and will not need to be removed. A surgical glue will be placed over the incision to keep it dry and you will be placed in an abdominal compression garment to reduce swelling.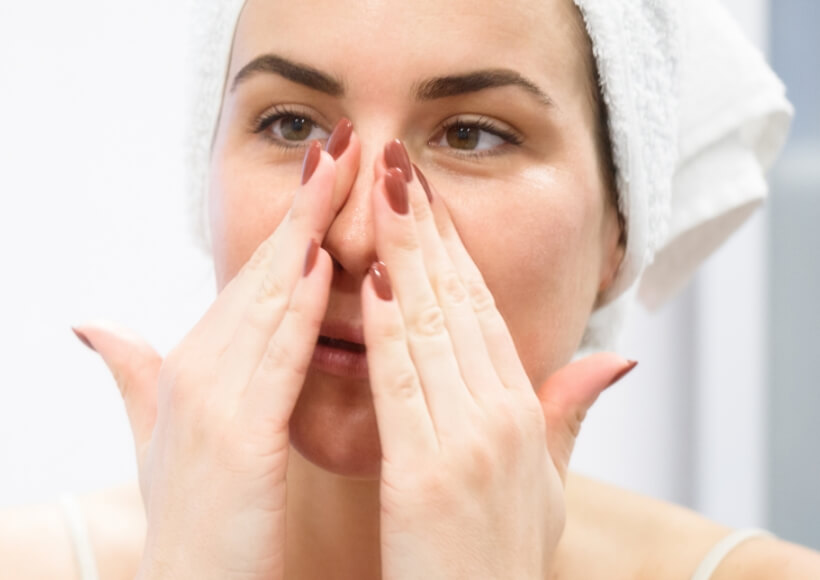 Tummy Tuck Recovery
When abdominoplasty surgery is completed, you will be carefully examined and sent home wearing a compression device to help control swelling. Small drainage tubes will likely be present to assist in draining excess fluid from swelling and prevent complications. These tubes are typically removed between 1 – 3 weeks. Standing upright and walking will be difficult for a while, so you should take it easy for several days. Standing becomes less painful once the abdominal muscles adjust and the incision heals. You can generally resume a normal routine around two weeks. Workouts can begin around two months or earlier if you are permitted by Dr. Costa. The abdomen will feel some discomfort and tightness, but you will feel healthy and normal again once healed.
Why Choose Dr. Costa?
By selecting Dr. Chistopher Costa for your Las Vegas tummy tuck, you're choosing a board-certified plastic surgeon who has performed thousands of aesthetic surgeries. Dr. Costa is a proud member of the American Society of Plastic Surgeons and a Castle Conley Top Doctor, a prestigious award that is given to only some of the best plastic surgeons in the country.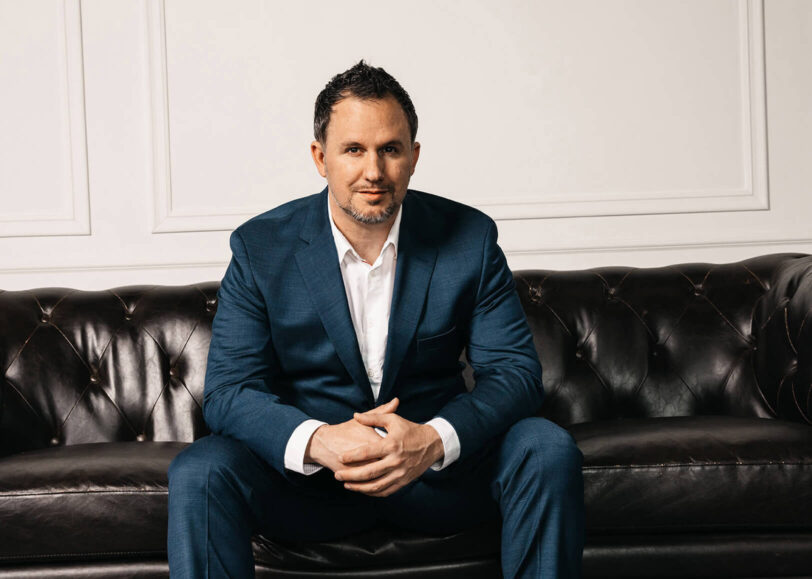 How Much Does a Tummy Tuck Cost in Las Vegas, NV?
The cost of a Tummy Tuck in Las Vegas, NV, or a Mini Tummy tuck will vary on several factors. The best way to get the most accurate cost will be to schedule a consultation with Dr. Costa. During your appointment, you will be able to get a further explanation of the procedure and receive a full breakdown of the costs.
Schedule Your Consultation
A variety of factors can result in a sagging abdomen that leaves behind loose and wrinkled skin. We understand it can be a daily struggle — tummy tuck surgery is usually the key to overcoming this. If you are bothered by the stretched-out skin in your abdominal region, whether it is significant or not, tummy tuck surgery by Dr. Costa in Las Vegas, NV can help you get the body you dream of. We invite you to call Platinum Plastic Surgery for more information.
What if I Only need a Mini Tummy Tuck?
Due to several factors, proper diet and exercise alone may not grant you the smooth, tight stomach you've always wanted. Fortunately, there is still a way to achieve the body of your dreams. At Platinum Plastic Surgery, we offer a procedure known as a mini tummy tuck to our patients in Las Vegas, NV. In comparison to a full tummy tuck, the mini tummy tuck is much less invasive, leading to a much faster recovery and decreased pain. Dr. Chris Costa is highly experienced in performing this procedure designed to effectively eliminate stubborn pockets of fat and excess skin from the lower section of the abdomen. If this sounds appealing to you, consider scheduling a consultation at our office today.
Candidates for a Mini Tummy Tuck
Men and women experiencing loose skin and/or excess fat in the lower abdomen area may be ideal candidates for a mini tummy tuck. It is important to note, however, that this procedure is not a weight loss solution. All patients should be at a healthy weight before undergoing the surgery. Those who would like fat removed from their abdomen but are happy with the tightness of their skin may be better candidates for liposuction. Additionally, we recommend our female patients be finished completing their family before considering the procedure, as the results can be adversely affected during the pregnancy process.
How is a Mini Tummy Tuck Performed?
A mini tummy tuck is very similar to a full tummy tuck, though much less invasive. The primary difference is the smaller incision site and faster recovery associated with a mini tummy tuck. This also means that the belly button will be completely unaffected by the surgery. In most cases, this procedure is combined with liposuction to remove any undesirable pockets of fat. At this point, the excess skin will be excised and the remaining tissue will be pulled tight and stitched together. The procedure is much less invasive than a full abdominoplasty and therefore the recovery is much faster. Patients do not require drains after this procedure. As always, the incisions will be placed in areas that are easy to hide when wearing undergarments and bathing suits.
Mini Tummy Tuck Recovery
This procedure is typically performed in an office setting under local anesthesia. Generally, it takes around 1 – 2 hours to complete, at which point patients will be monitored and then released from the facility. For most patients, the recovery process will last around 4 – 6 weeks before they are given clearance to return to strenuous activities, such as exercise. While results are considered to be permanent, they can be compromised by pregnancy or excessive weight gain. For this reason, we always recommend for patients maintain a healthy lifestyle after the procedure and be sure that their family planning has come to an end before undergoing the surgery.
Tummy Tuck FAQs
The amount of pain associated with a Tummy Tuck will vary from patient to patient, however, Dr. Costa does utilize general and local anesthesia to ensure the best experience for his clients. You may experience some soreness and mild pain during your initial recovery, but this can be treated with some temporarily prescribed pain medication and cooling compresses or ice packs.
How many appointments will I need?
You should only require 1 surgical date followed by a couple of follow-up appointments so Dr. Costa can monitor your healing progress.
How long until I see results?
You should be able to notice results almost immediately following your surgery. There will be some swelling and possible bruising during your recovery stage, however, this should subside within a few weeks or a couple of months, depending on the degree of your surgery.
Can I combine a Tummy Tuck with other procedures?
Of course! Many of Dr. Costa's patients elect to combine their Tummy Tuck with other cosmetic surgeries to achieve their desired looks. It's very popular to combine a tummy tuck with liposuction breast surgery, which is often referred to as a Mommy Makeover. If you are interested in additional procedures, please discuss your goals with Dr. Costa during your one-on-one consultation.