NON-SURGICAL
Introduction to Skin Health
Every patient has unique skin concerns and goals, and while undergoing surgical procedures can help enhance your look, adopting an effective skincare routine can help improve your results and even prevent the need for more intensive operations. Las Vegas, NV plastic surgeon Dr. Chris Costa is proud to be able to offer professional skin care consultations and products to help address each need and skin affliction that his patients experience. If you require skin care education and would like to learn more about your skin type and which products will help address your issues, our staff at Platinum Plastic Surgery would be happy to help you get started. Contact our practice today.
Results speak for
themselves.
Before
After
Before
After
What to Expect on the Day of Your Skin Health Consultation
During a skincare consultation, we will first sit down with you to address your current skin concerns, condition, and goals. Then we will determine what your particular skin type is and discuss your unique complexion: this process may involve performing certain tests or other services that determine your specific skin type. Once complete, we can recommend which products will be best to address your current skin needs and afflictions you may have as well as what routine to follow to help you achieve the results you desire. We offer top-of-the-line, advanced products that can help you develop healthier, stronger skin.
Who are the Best Candidates for Skin Health?
The best candidates for custom skin care consultations will have:
Any skin type and color
Have skin concerns, such as fine lines and wrinkles, aged skin, hyperpigmentation, sun damage, minor scars, and uneven
skin tone and texture
A desire for better-looking, more radiant skin
Just had a cosmetic procedure and desire products that will enhance/maintain their results
A desire for the convenience of take-home products
Aftercare
Once you have received your consultation and/or skin care products, you can return to your daily activities and begin your new, at-home care routine. Following the specific product's instructions and any instructions given by our team will help you achieve your ideal results. It is important to note that consistent usage over a period of time will be needed to see noticeable improvements. It may take up to a few weeks for your skin to begin improving, and it is necessary to continue using the products to maintain your results. In general, you should be able to enjoy more radiant, smooth skin with fewer blemishes and afflictions. You can contact our office to attain more products or to discuss any other skin care needs that you have.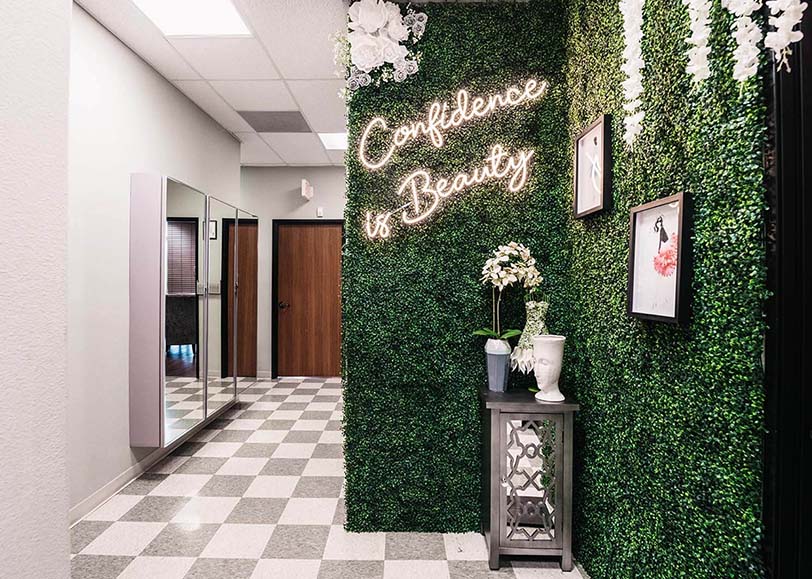 Schedule Your Consultation
Are you ready to experience more radiant, glowing skin that has fewer blemishes? If you're tired of experiencing dull skin that is plagued with skin afflictions, then consider undergoing a customized skin care consultation. Our professionals will assess your current skin type and make the proper recommendations for how to treat your skin and which products will give you the best results. Call Platinum Plastic Surgery today to start enjoying the convenience of at-home, customized skin care. Our team looks forward to meeting with you to help you achieve your complexion goals.