Chin Augmentation Las Vegas
FACE
Introduction to Chin Augmentation
At Platinum Plastic Surgery in Las Vegas, chin augmentation is a common facial plastic surgery performed by Dr. Christopher Costa. Several aesthetic enhancements can be performed to highlight your chin, and one of the most common procedures is inserting an implant to reconstruct a more prominent jawline and a more appealing profile. Dr. Costa offers many cosmetic improvements to consider for your chin enhancement. In addition to implants, which come in various sizes and shapes, noninvasive augmentations such as fillers can help add contour. For prominent chins, a genioplasty reduction might be an option. This reconstructive surgery at Platinum Plastic Surgery removes bone and cartilage to recontour your chin and jaw for a more balanced look.
Below, we've included more information about the surgery, but if you'd like to schedule a consultation, please contact us today. Our Las Vegas chin augmentation patients find that we offer some of the best results in town.
Results speak for
themselves.
Before
After
Before
After
What is Chin Augmentation?
Chin enhancement surgery (or genioplasty) is a cosmetic procedure that improves the look of the jawline and chin for patients with a recessive chin or one they feel is overbearing. Often when a chin lacks shape and size, it can create a weak profile. A weak chin can have an impact on other areas of the face and give the appearance of a disproportionately large nose or maxilla.
Who are the Best Candidates for Chin Augmentation?
Chin enhancement (augmentation) is an aesthetic option for men as well as women. If you are self-conscious because of the look of your chin and do not like the undefined profile it offers, this cosmetic enhancement can improve the lower region of your face and neck. It's also fairly common for our patients to get a rhinoplasty when they have their chin augmentation procedure. This blend of enhancements offers great reassurance for the prominent structures of your face to balance out.
What are the Benefits of Chin Augmentation?
Platinum Plastic Surgery is considered the #1 chin augmentation practice in Las Vegas by many of our patients. As one of the leading plastic surgery offices in town, we've had the luxury of seeing thousands of patients interested in aesthetic surgery on the face. Below, we've included some of the benefits of our Las Vegas chin augmentation.
The procedure can help provide a more defined chin and jaw area
Many patients find that chin augmentation reduces a turkey neck or double chin
You'll have more self-confidence in the way you look and photograph
What's the First Step?
The first step to getting a chin augmentation in Las Vegas with Dr. Costa is to book a consultation. By giving us a call or filling out a contact form on our website, our front desk team will be able to assist in setting up your appointment. Platinum Plastic Surgery is an award-winning plastic surgery practice in Las Vegas, so you'll be in wonderful care. Dr. Costa will want to meet with you, answer questions, further explain the chin surgery, and provide his recommendations.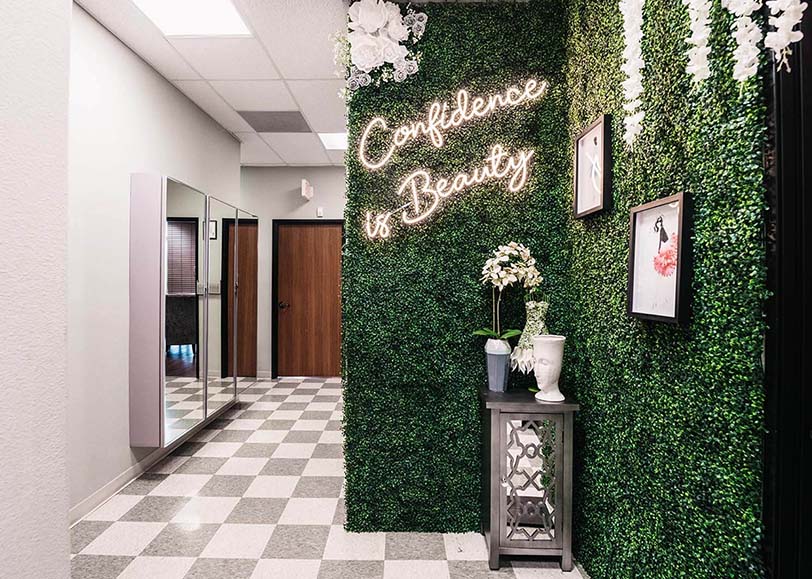 What to Expect on the Day of Chin Augmentation
During this procedure, general anesthesia will be administered or sedation by IV in some cases. The incision is carefully made just under your chin or inside the mouth at the gumline. In this incision, a pocket is surgically made to keep the implant device in its proper place. The chin implant is placed through the incision and positioned on top of the bone, at the border of the jawline. Regardless, both help to conceal scars. Thin sutures are used to connect and close the incisions, and your chin will be wrapped with bandages.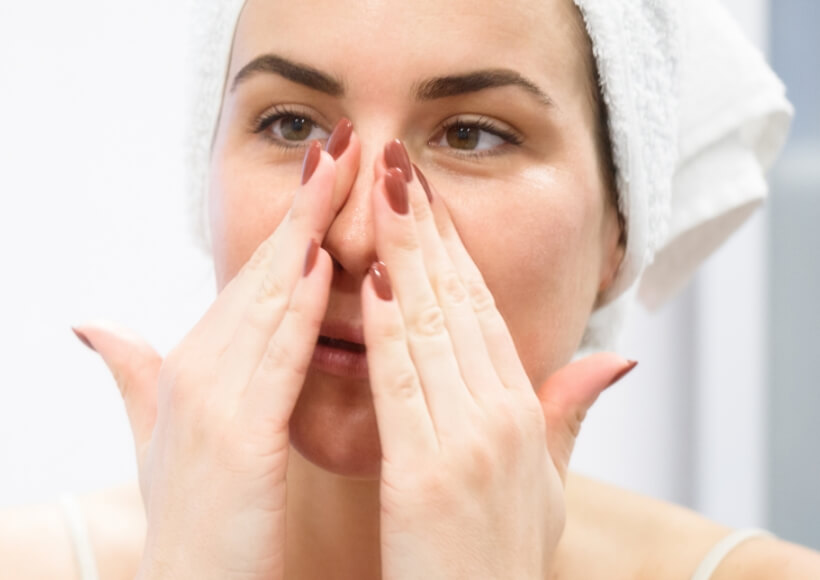 Chin Augmentation Recovery
Chin enhancement treatment creates immediately noticeable results, which can be pretty exciting for our patients. Even though redness, swelling, and discoloration will be present after your surgery, this only lasts a short while. For many, chin augmentation takes about 1 – 3 weeks of healing. Heavy exercise should not be performed while in this recovery window. This particular surgery has historically high success rates, and by having it under the hands of a skilled surgeon like Dr. Costa, your outcome will be proportionate and refined.
Why Choose Dr. Costa?
Dr. Chris Costa is an award-winning plastic surgeon in Las Vegas. Having been awarded Best of Las Vegas for multiple years, he's also a Top Doctor on Castle Connolly, which is a prestigious award given to only some of the best surgeons in the country. Dr. Costa prides himself on continued education and safety.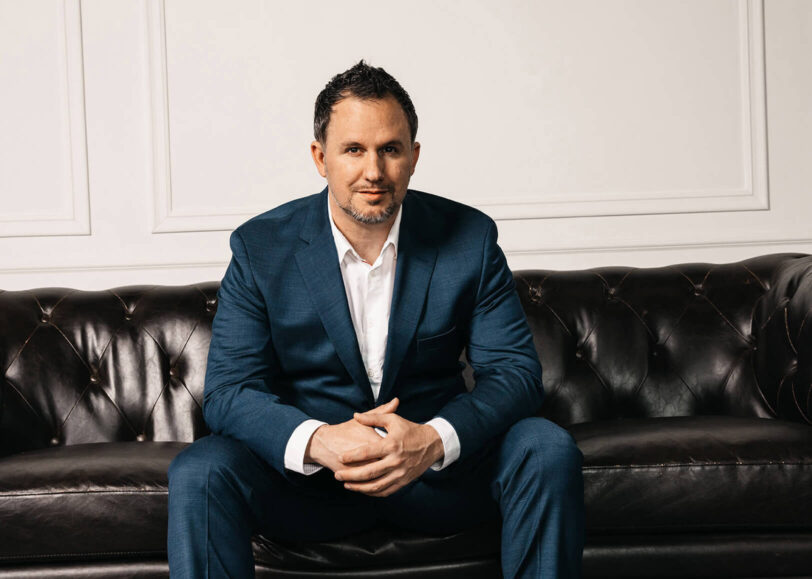 How Much Does Chin Augmentation Cost in Las Vegas, NV?
The cost of chin augmentation in Las Vegas will vary depending on several factors. The best way to get the most accurate cost is to schedule a consultation. During your appointment, we'll provide you with a full breakdown of all costs associated with the procedure.
Schedule Your Consultation
Chin augmentation surgery continues to be very beneficial to so many Las Vegas, NV patients of plastic surgeon Dr. Costa. Chin augmentation creates harmony and balanced definition, delicately recontouring your facial structure and look. If you do not like the appearance of your jawline and you feel it is recessed or too prominent, chin augmentation can offer the look you are wishing for. We welcome you to call Platinum Plastic Surgery and schedule your consultation with Dr. Chris Costa to hear more about your cosmetic surgery options.
Chin Augmentation FAQs
Is a Chin Augmentation Obvious?
Dr. Costa uses his years of experience to ensure that your Chin Augmentation is incredibly subtle, as this procedure is designed to balance out your natural facial features. After your procedure, you will recognize that your chin rests in sync with the rest of your face.
Does Chin Augmentation Change the Look of my Neck?
The results from Chin Augmentation do make your neck look slimmer and more attractive. Some patients elect to combine this surgery with Liposuction or a Neck Lift to further enhance their neck or jawline.
Is Chin Augmentation painful?
The initial surgery is not painful, however many patients experience some numbness in their chin for up to 3 months. They also experience a stretching sensation around their chin during the first week. Depending on the type of procedure you had, most swelling should be gone after 6 weeks.
How long does a Chin Implant last?
A chin implant is designed to last you forever without needing to be replaced.