Facelift & Neck Lift Las Vegas
FACE
Introduction to Facelift & Necklift
Las Vegas facelift expert Dr. Christopher Costa performs a full spectrum of facial surgical treatments. One of the most sought-out surgeries at Platinum Plastic Surgery is our facelift. While there are many methods for facelift surgery, Dr. Costa performs only the most advanced techniques to give patients a refined, natural result that lasts. What makes facial rejuvenation surgery with Dr. Costa different is his training. Dr. Costa refined his knowledge and understanding of facial anatomy and surgery with the top plastic surgeons in the country. Older, less technical facelift procedures only address the skin layer and result in a stretched-out look that is unnatural. Dr. Costa performs his facelift procedure to address not only the skin but also the tissues and ligament support structures under the skin using the deep plane sub-SMAS facelift method. In this deeper plane, Dr. Costa can carefully re-suspend the underlying facial features to give a natural, youthful result that will last longer than other more commonly used facelift techniques. Dr. Costa's goal is to help you age gracefully using advanced facelift techniques that give you stunning results and enhance your natural beauty. To get your personalized facelift surgical plan, schedule a consultation with Dr. Costa at his office in his Las Vegas office.
Results speak for
themselves.
Before
After
Before
After
What is a Facelift?
The technical name of the procedure is called a rhytidectomy, but it's commonly referred to as a facelift, as it lifts and tightens the skin of the face, to provide a more youthful and smooth appearance. As one of the most popular plastic surgery procedures in the world, there are variations of the surgery, which are discussed further down this page.
Who are the Best Candidates for a Facelift & Necklift?
Everyone ages differently and based upon your specific anatomy and goals for surgery, Dr. Costa will make a recommendation of the best way to address your concerns. Men and women who are suitable for facelift surgery have drooping skin, lines, and wrinkles on the face, whether it be the face as a whole or on the upper, mid, or lower face. A facelift can target one or more areas, depending on your unique goals and desired outcome. It's also important to note that age doesn't always define the time in life to have a facelift treatment. There are countless aspects and factors and also numerous lift techniques, depending on the cosmetic concerns of the patient. Techniques may differ for patients who are between 30 and 40 years old vs. those who are older, such as 60 or 70 years old. The condition of your skin is one of the key elements in the decision-making process. Patients should be physically healthy, a nonsmoker, and have realistic expectations.
Individuals seeking neck lift treatment generally deal with visibly sagging and hanging skin on the neck. Hanging neck skin is often caused by natural aging or significant weight loss. Whatever the reason may be, loose neck skin produces an older, unbecoming look, which in most cases can only be cosmetically fixed with skin excision and a tightening technique. If you feel embarrassed by loose skin, wrinkles, and lines along the neck, a neck lift cosmetic surgery treatment may be the treatment for you. If you are not a candidate for neck lift surgery, a non-surgical fat reduction injection may be discussed.
What is a Neck Lift?
Neck lift surgery can make one of the most stunning enhancements to an individual's profile, turning back the hands of time on their appearance. Las Vegas, NV plastic surgeon Dr. Chris Costa performs neck lift surgery to reduce the look of an aging neckline. This cosmetic surgery reshapes and tightens the area on the underside of your chin and along your neck to remove the loose skin that creates a turkey neck or creates the appearance of a double chin. A neck lift will excise the loose skin and fat and tighten the underlying muscles to result in a smoother but still natural-looking neckline. Neck lift surgery at Platinum Plastic Surgery can provide dramatic improvements to the lower section of your face.
What are the Benefits of a Facelift & Necklift?
Because of Dr. Costa's profound expertise in the field of plastic surgery, he's had the great joy of helping thousands of aesthetic patients over his career. Below, we've included some of the benefits of getting a Las Vegas facelift, that we've seen firsthand:
Turn back the hands of time, looking younger and more refreshed
The surgery will provide more self-confidence in the way you look and feel
Have tighter-looking skin around the face and neck
You'll look less tired and more rejuvenated with a facelift
With a neck lift, you'll have less sagging in the neck and jaw area
You'll have fewer wrinkles and fine lines, as the facial skin will be more toned
What's the First Step?
The first step to getting a facelift or neck lift in Las Vegas with Dr. Costa starts with knowledge of the procedure. When you schedule an appointment, you'll meet one-on-one with Dr. Costa in our award-winning office. Dr. Costa will spend time with you to fully explain the procedure, answer any questions, and provide his expert recommendations. If you and Dr. Costa both feel that a facelift is the best procedure for you, we'll schedule your surgery for a time that you're 100% comfortable and know that you'll have adequate time to rest and recuperate.
It's vital that you're very honest with Dr. Costa about your goals for surgery. We'll want to know your expectations and make sure that they are realistic. Dr. Costa is known by his patients as one of the best facelift surgeons in Las Vegas, and it's very important to him to make sure he's always prioritizing patient saftey.
We'll have several questions for you about your medical history, medications, and past surgeries. Please be honest with your answers, as they'll help make sure we can provide you with the best possible results.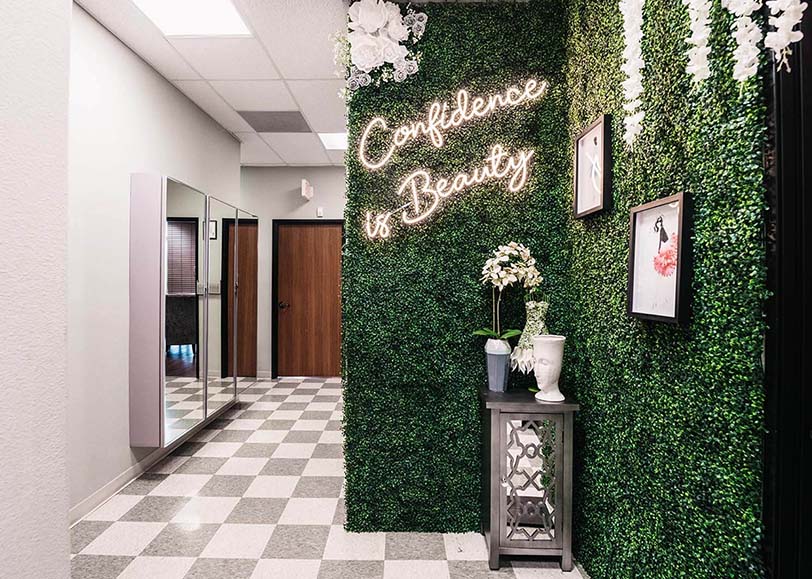 What to Expect on the Day of a Facelift & Necklift
Most facelift surgeries are often completed with IV sedation or general anesthesia. The duration of the procedure is 3 – 6 hours and depends on if other surgeries are combined with the facelift to achieve facial harmony. A facelift can focus on the lines and wrinkles near the eyes, the mid-face area (cheeks), the bottom two-thirds of the face (including the mouth, jowls, and neck), or a combination. The facelift technique used depends on your desired outcome, the health and condition of your skin, the degree of skin laxity, your lifestyle, age, and the structure of your face. For male patients, Dr. Costa takes special care when choosing an incision pattern and technique that preserves the hairline. Dr. Costa is a highly trained plastic surgeon who understands the complexity and delicate anatomy of a facelift procedure. His overall goal is to tailor your facelift surgery so you get a result that is gorgeous and refreshed but still subtle and natural-looking.
For neck lift surgery, IV sedation or general anesthesia is used. The incision point is hidden around or behind your ears while another one might also be hidden in the crease below your chin. If isolated areas of fat exist, liposuction will be the first step in the surgical process. Next, the underlying muscles of the neck that are causing deformity are carefully dissected and reapproximated to smooth the contour of your neck. Finally, any sagging, loose, or hanging skin will be carefully excised and the underlying tissue and remaining skin will be pulled tight to create a beautiful neckline. Even though sutures are placed in the incision area, scarring is minimal and usually not noticeable to the untrained eye.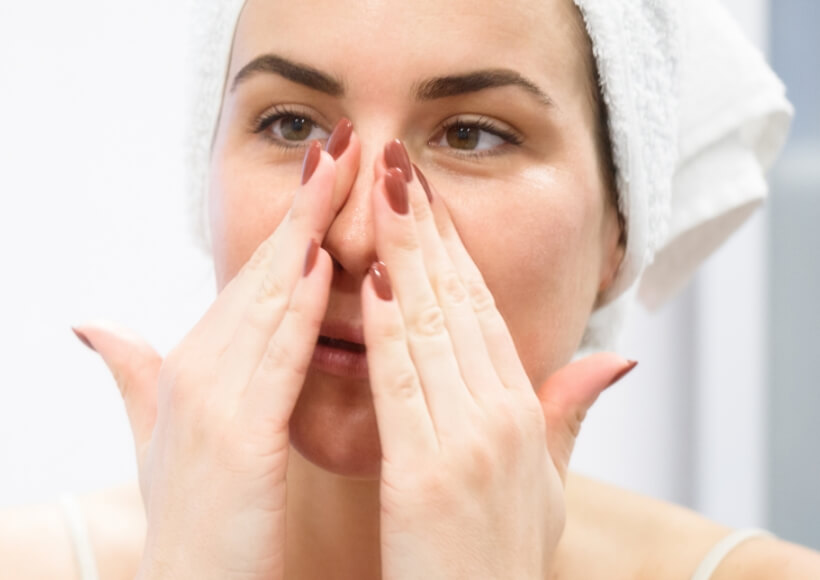 Facelift & Necklift Recovery
After an observation period, you will be released to a responsible adult to go home and begin your recovery. Dr. Costa will give you his carefully designed post-operative protocol to help decrease your swelling and bruising for a faster recovery. Following a facelift or neck lift, most patients say that there is only minimal to moderate pain and soreness, which can usually be managed with either over-the-counter or prescription pain medication. Most patients feel and look better after a short couple of weeks. It is important to schedule and attend all follow-up appointments with Dr. Costa so he can monitor your progress.
Why Choose Dr. Costa?
Dr. Costa is an expert facelift surgeon in Las Vegas and is considered by his patients to offer some of the best results in Nevada. Dr. Costa provides very natural results that will help you look younger and more refreshed. As one of the top experts in town, Dr. Costa has received several plastic surgery awards, including Best of Las Vegas. Recently, Dr. Costa was awarded Top Doctor status by Castle Connolly.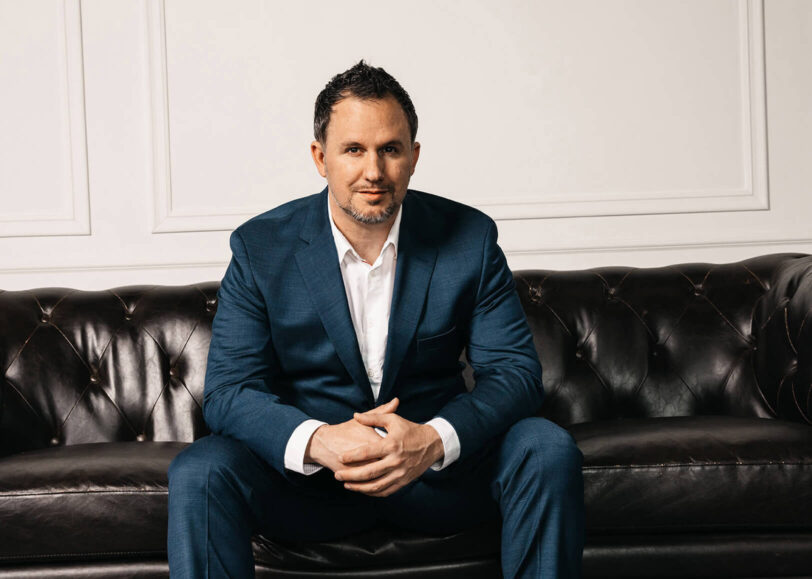 Deep Plane Sub-SMAS Facelift
SMAS is the superficial muscular aponeurotic system the thin layer of tissue between the skin and the deeper structures (like nerves and bones) of the face. Through years of research, plastic surgeons have learned that by only tightening the skin of the face and not addressing the underlying SMAS, a long-lasting result cannot be achieved. Dr. Costa performs all of his facelift procedures in a sub-SMAS plane. This thin layer of tissue is very delicate and requires finesse to lift and re-drape. Many plastic and cosmetic surgeons do not offer this technique because they have not been trained on how to perform it so they cannot safely operate so close to the vital structures underneath. However, Dr. Costa has found the deep plane sub-SMAS facelift method provides excellent, natural-looking results that last longer, which is why he has spent extra time learning this technique from some of the top plastic surgeons in the country. Dr. Costa will use different approach techniques and decide the best way to augment and suspend the SMAS based on your specific needs and goals.
Revision Facelift
If you had a facelift by another surgeon and were unhappy with the outcome or your results didn't last long enough, Dr. Costa offers revision facelift surgery. Facelift surgery is a delicate procedure so a less experienced surgeon may leave you with an overly tight appearance, a sagging neck, hollow areas under your eyes, flat cheeks, low or uneven eyebrows, and generally disappointing results. Dr. Costa will perform a thorough consultation so he can listen to your needs and concerns before assessing the results of your original facelift. From there, he can discuss what techniques may help to improve your results during a revision facelift. Since a facelift is already a delicate surgery, Dr. Costa takes extra care during revision facelift surgery to improve your original results and give you a more natural appearance.
How Much Does Facelift & Necklift Cost in Las Vegas, NV?
Getting a facelift in Las Vegas is a very personal procedure. Dr. Costa will want to meet with you in person to discuss the surgery. During your appointment, we'll be able to provide an exact quote on how much the procedure will cost.
Schedule Your Consultation
Cosmetic facial and neck surgery can turn back the hands of time on your face and give you a glowing appearance. There are a wide variety of choices for surgery, depending on your unique needs and goals. This surgery is meant to elegantly and seamlessly help take you through each decade looking natural. For more information, we invite you to contact Platinum Plastic Surgery in the Las Vegas area to schedule your appointment with Dr. Costa.
Facelift FAQs
Is a Facelift & Necklift painful?
The procedure should not be painful since Dr. Costa uses sedative medications for the procedure, however, you may experience some mild discomfort or soreness following your surgery. These feelings should get better after a while but can be treated with ice packs or over-the-counter pain medication.
How much downtime will I require following my Facelift & Necklift?
We highly recommend you take at least a week off of work following your surgery. While some patients may require more time, this period will allow you to heal healthily and comfortably.
Can I combine a Facelift & Necklift with other procedures?
Certainly! Many of Dr. Costa's patients combine their Facelift & Necklift with Eyelid surgery or a Brow Lift. During your consultation with Dr. Costa, discuss your aesthetic goals so that he may accurately assess your needs and design the best surgical plan for you.