Breast Lift + Implants Las Vegas
BREAST
Introduction to Breast Lift + Implants
As many women age, they may lose fullness in their breasts, while others may begin to notice excess breast skin. Some women will have both problems, leading to sagging or "deflated"-looking breasts. If you want to increase breast volume while also eliminating loose skin, plastic surgeon Dr. Christopher Costa can perform breast augmentation surgery with a lift (mastopexy). This procedure can both increase the fullness of your breasts while reducing sagging for a higher, perkier look. Contact Platinum Plastic Surgery in Las Vegas, NV to learn more about how a breast lift with implants can help you achieve a confident new look.
Results speak for
themselves.
Before
After
Before
After
What is Breast Lift With Implants?
A Breast Augmentation with a Lift is very similar to a normal Breast Augmentation, however, in addition to giving your breast a fuller, more rounded appearance, Dr. Costa will raise and reshape your breasts' skin and tissue. This ends up removing any sagging appearance that occurs over time due to loss of elastin caused by gravity or aging.
Who are the Best Candidates for Breast Augmentation with a Lift?
There are many personal reasons why women look into combining a breast lift with augmentation. It's an ideal choice if you want to significantly rejuvenate your breasts while improving the firmness of your breast skin. You may have developed breast ptosis (sagging) caused by aging, pregnancy, or significant weight loss and want to enhance the volume of your breasts while restoring a more youthful look. Dr. Costa will determine if a lift alone will get your desired outcome or if both a lift and breast implants are a better option to attain your aesthetic goals.
What are the Benefits of Breast Augmentation with a Lift?
When you receive a Breast Augmentation with a Lift from Dr. Costa, you can notice a combination of benefits in any or all of the following ways:
Added Volume to deflated tissue
Enhanced perkiness to your nipples and breasts
Firmer, Tighter breast tissue
Improved size, position, and shape of your breasts
Increased Lift to sagging skin
Removed excess skin
What's the First Step?
If you are interested in having a Breast Augmentation with Lift in Las Vegas, NV then the very First Step is to book a personal consultation with Dr. Costa. During this meeting, you will be able to ask any questions regarding surgery, as well as get to know our wonderful team. Dr. Costa will examine your breasts and give you his professional opinions on how to achieve your aesthetic desires. After you and Dr. Costa agree and are comfortable with his assessment, your surgery will be booked. You should be clear with Dr. Costa during this consultation about your medical history, diet, workout regimen, and surgical goals. An honest and open dialogue with Dr. Costa leads to the best outcome for your surgery.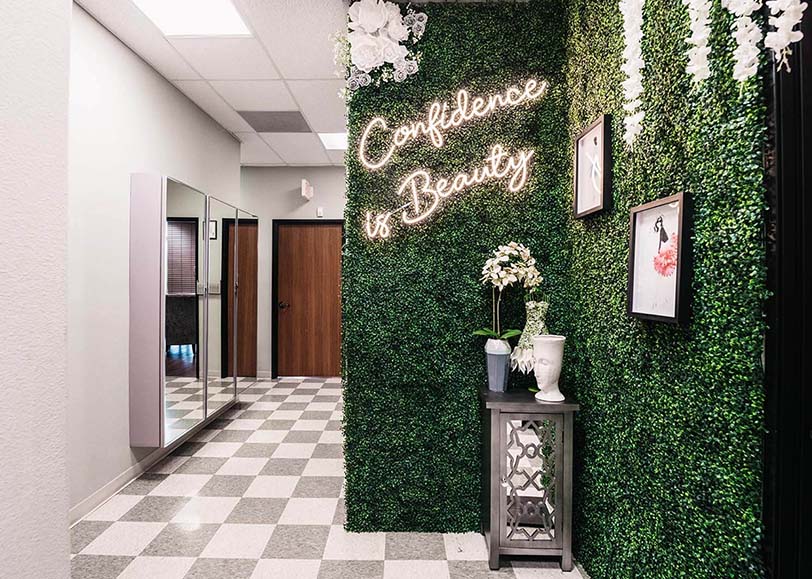 What to Expect on the Day of Breast Augmentation with a Lift
A combination of breast augmentation with a lift is commonly done at an accredited surgical facility as an outpatient procedure where you will be sedated with general anesthesia. In most cases, the lift portion of the surgery is performed first. The excess skin is eliminated, and the soft tissue is smoothed. Dr. Costa will explain the options available for breast implants before your surgery so your implants will be ready for placement. In certain instances, the nipple-areola complex may be moved and resized to match the patient's new breast shape and size.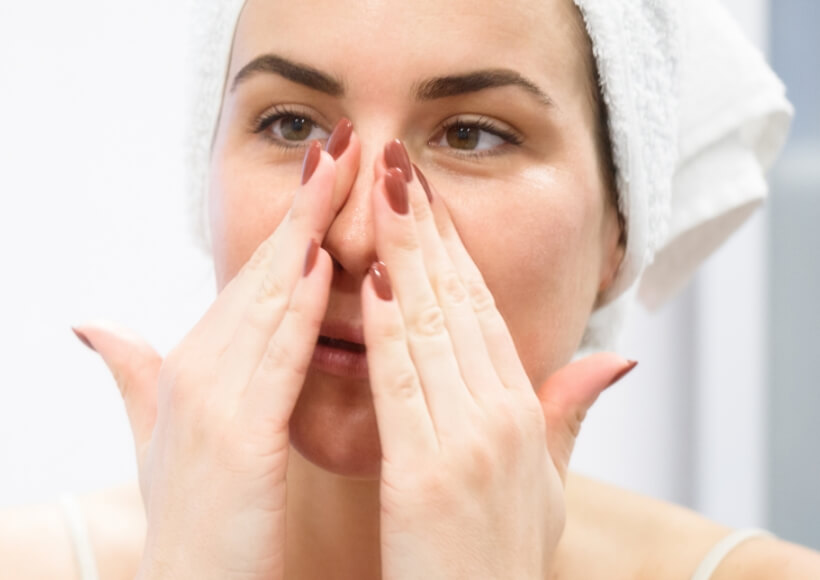 Breast Augmentation with a Lift Recovery
The recovery timeframe for a breast augmentation with a lift will be different for every patient, but you will probably be well enough to get back to your everyday activities in about a week. However, you should refrain from exercise and strenuous activities for at least 2 – 6 weeks. There will also be mild to moderate inflammation after your surgery that may last for 2 – 3 weeks. Your implants will settle into their final position after several months, at which time you will be able to see your final results.
Why Choose Dr. Costa?
Dr. Christopher Costa is considered to be one of the top Breast Augmentation surgeons in all of Las Vegas, so when you are looking for the best surgeon for your Breast Augmentation with Lift in Las Vegas, he should be one of your top choices. Dr. Costa is a board-certified plastic surgeon with years of experience. He is also a member of the American Society of Plastic Surgeons as well as a recipient of the Castle Connolly Top Doctor award, which has only been given to a few of the best surgeons in the country.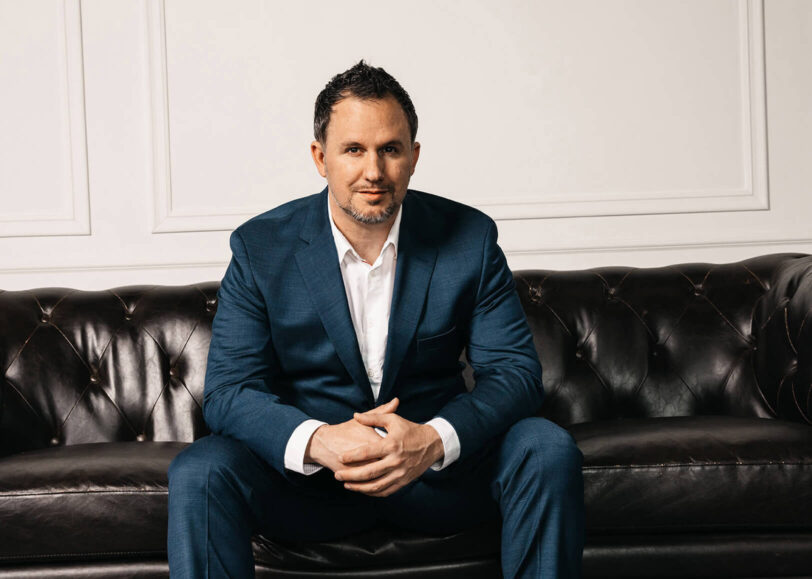 How Much Does Breast Augmentation with a Lift Cost in Las Vegas, NV?
A surgical Breast Augmentation with a Lift in Las Vegas will be priced based on many factors, like whether you choose implants ( saline or silicone ) or a fat transfer. Additionally, the complexity of the lift will help determine your cost. In your initial consultation, Dr. Christopher Costa will create a custom surgical plan and then estimate your costs. Platinum Plastic Surgery accepts several payment methods and we can help you find low-interest medical financing.
Schedule Your Consultation
Attain the curves you dream about by scheduling a surgical Breast Augmentation with a Lift in Las Vegas at our Platinum Plastic Surgery clinic. Dr. Costa will help you create a personalized procedure plan that meets your needs and aesthetic goals so you'll get more natural-looking results. By addressing the size, shape, skin, and position of your breasts, your surgical augmentation and lift can lead to a revitalized, younger-looking appearance. Schedule a consultation with Dr. Costa at our Las Vegas, NV office to learn more about how breast augmentation with a lift can help restore your breasts for a new level of confidence and beauty.
Breast Lift + Implants FAQs
Will a Breast Augmentation with a Lift correct sagging?
The benefit of a breast augmentation with a lift is that it increases the size of your chest while also correcting sag by removing loose skin. The breast lift will also adjust your natural breast tissue – so your results are perky. This is crucial because adding volume to breasts with mild sagging may result in a negative outcome if a breast lift isn't performed to address the sag. If moderate to severe sagging is present, a lift should be performed first, and then implants or a fat transfer can be added. During your initial consultation with Dr. Costa, he will carefully listen to your concerns and wants before examining the condition of your breasts. Following this, he will be able to offer his recommendation on whether you need implants, a lift, or a combination of both.
Which incision is best for my Breast Augmentation with a Lift surgery?
Incision patterns for breast surgery have come a long way in recent years, with techniques being developed that helps minimize the visibility of scars. The actual incision type that is best for your surgery will be chosen based on the type of implants and severity of breast sag. An anchor-shaped incision is most effective when it comes to correcting moderate to severe breast sag. When creating your treatment plan, Dr. Costa will explain incision patterns and which fits your needs. No matter what method is selected, Dr. Costa makes incisions carefully for natural-looking results.
How long will my results last?
As long as you do not have dramatic weight fluctuations or get pregnant, the results from breast surgery can last many years. While both saline and silicone implants can last for many years, they should be assessed every few years to ensure their safety. In the surgery, Dr. Costa sets the implants with a technique that reduces breast sagging. This will help with the long-term outcome. It is important to know that while a breast lift with augmentation can offer a great result, natural aging still occurs. Eventually, you may begin to notice sagging and loose skin again, but this can be improved with a second procedure.
How bad is the scarring from a Breast Augmentation with a Lift?
Dr. Costa performs surgical augmentation with a lift, so all incisions are as small and thin as possible. He does his best to make incisions where they are difficult to see. Two examples of this are incisions in the folds of the breast or on the border of the areola. If you properly care for them, the scars created by your breast surgery will eventually lighten and will blend more with your natural skin. Dr. Costa or someone on his team will talk to you about the scar care instructions you need to follow after your procedure to help your incisions heal smooth and flat.
How many appointments will I need?
After your surgery, Dr. Costa will have you return a few more times to ensure that you are healing properly and are satisfied with your results. These appointments are typically spread out over about 6 months to a year depending on his assessment.
How long until I see results?
Other than the potential swelling or bruising that is typical with cosmetic surgery and should subside within a few weeks, you will notice your results almost immediately.
Can I combine Breast Augmentation with a Lift with other procedures?
Absolutely! Many of Dr. Costa's patients choose to combine their Breast Augmentation with Lift with many other procedures to achieve their ideal body proportions. If there are specific areas that you would like to address, please discuss this with Dr. Costa during your consultation.