Asian Eyelid Surgery Las Vegas
FACE
Introduction to Asian Eyelid Surgery
At Platinum Plastic Surgery in Las Vegas, Asian eyelid surgery is one of our more common plastic surgery procedures. Many of our Asian patients desire a double fold in the eyelid, and as one of the leading Las Vegas eyelid practices, we've been able to help our patients achieve the eyelids they've always desired. If you're interested in improving the look of your eyes for a softer, more youthful aesthetic with double eyelid surgery, then we invite you to contact Platinum Plastic Surgery in the Las Vegas, NV area. Dr. Costa will meet with you to create your custom treatment plan based on your unique needs and goals. Our patients find that Dr. Costa provides the best Asian eyelid surgery in Las Vegas. Below, we've included more information, but if you have any questions, please contact us to learn more.
Results speak for
themselves.
Before
After
Before
After
What is Asian Eyelid Surgery?
Double eyelid surgery also referred to ad Asian Eyelid Surgery has quickly become one of the most sought-after and popular procedures within the Asian community. This specific type of blepharoplasty creates a pretarsal crease in the upper eyelid for patients born with monolids. Dr. Chris Costa is a plastic surgeon who tailors each procedure to give his patients an optimal eyelid fold that looks natural while opening up the eyes and improving vision. He is extremely sensitive to the needs of his patients and can help deliver results that look beautiful while preserving your unique heritage. An ethnic blepharoplasty can be very effective to add a crease to the eyelid, thus producing a more awake, rejuvenated appearance using subtle enhancement techniques.
Who are the Best Candidates for Asian Eyelid Surgery?
Double eyelid surgery can help your eyes look more open and awake. Many female patients find it easier to apply eye makeup, especially eyeliner, once they have an upper eyelid crease. In some cases, the surgery is performed to improve vision if the upper eye is drooping (a medical condition known as ptosis) or if your eyelashes scratch your eyes. This surgery is designed to create a natural outcome that is noticeable but not overdone. Dr. Costa will meet with you to establish your goals and personal treatment plan based on your desired results. If you wish to achieve a natural result that will enhance your appearance, Asian eyelid surgery by Dr. Costa can effectively open up the eyelids while also staying true to your wishes and the unique character traits specific to your heritage.
What are the Benefits of Asian Eyelid Surgery?
As one of the leading plastic surgery practices in Las Vegas, Dr. Costa and team have been able to provide Asian eyelid surgery at a high level for years. Below, we've included some of the wonderful benefits we've seen firsthand in our patients.
Gain more self-confidence in the way you look and photograph with Asian eyelid surgery
In some cases, the surgery can improve vision
Receive the attractive double-fold you've always desired!
What's the First Step?
If you're interested in getting Asian eyelid surgery in Las Vegas with Dr. Costa, the best first step is to book a consultation with him at his award-winning plastic surgery practice. Dr. Costa will first want to listen to your surgical goals, followed by a thorough assessment of your eye area. If you and Dr. Costa both feel that this is the best solution for your surgical needs, we'll book your surgery. Dr. Costa will have questions about medications, previous surgeries, and smoking habits. Please be open with Dr. Costa as we're all on the same side of helping you achieve the upper eyelids you've always wanted!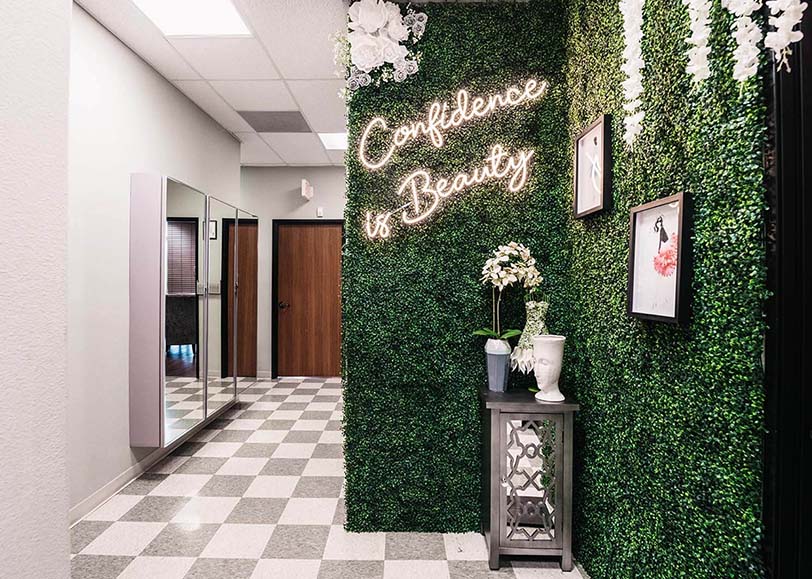 What to Expect on the Day of Asian Eyelid Surgery
Each surgery will vary depending on your unique traits and eye structure as well as what kind of outcome you're hoping to achieve. However, Dr. Costa will usually employ an incisional approach for double eyelid surgery. This will allow him to alter the shape or height of the upper eyelids and create a natural-looking crease, remove any fat herniating in the eyelid making it look overly full, and decrease a pronounced epicanthal fold (the flap of tissue on the nasal side of the eyelid). In the case of double eyelid surgery, some fat and muscle may be trimmed away as well to open up the eyelid and create a more defined look. Dr. Costa will determine which technique is appropriate to help you reach your goals. In more minimally-invasive cases, local anesthesia or IV sedation may be all that is needed, though more extensive operations will usually require general anesthesia.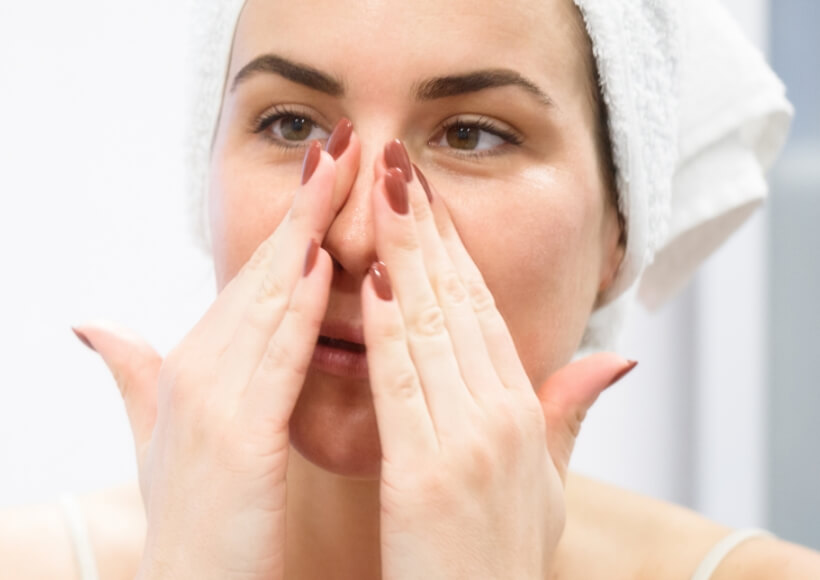 Asian Eyelid Surgery Recovery
After surgery, you will be sent to rest at home. Minimal side effects may include itching, dry eyes, bruising, swelling, and a sense of tightness in the eyelids. These symptoms are normal and should subside within 1 – 2 weeks. You will need to refrain from strenuous activity for the first few days, but most patients can resume routine activities around 5 – 7 days after any stitches are removed. You can typically return to work about ten days after your operation. Contact lenses should not be worn for two weeks, as eyes can be sensitive to light and wind and may show slight irritation for a brief period. Dr. Costa can prescribe eye drops and cool compresses to ease any discomfort if necessary. You should begin to see your final results after about 1 – 2 months, with a more refreshed and cheerful look appearing around the eyes and improved self-confidence. If scarring is present, it should be very minimal, though many patients experience no visible scarring after Asian eyelid surgery.
Why Choose Dr. Costa?
As a board-certified plastic surgeon, Dr. Costa is an expert in eyelids. Asian eyelid surgery has quickly become one of Dr. Costa's most predominant surgeries and one that he's most proud to offer. Platinium Plastic Surgery is an award-winning plastic surgery practice having won Best of Las Vegas for multiple years. Dr. Costa is also a Top Doctor, a prestigious award given by Castle Connolly.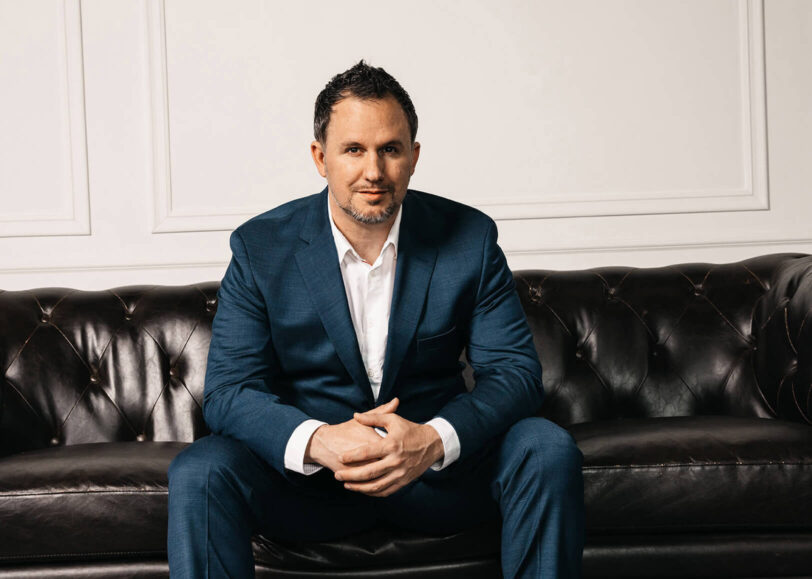 How Much Does Asian Eyelid Surgery Cost in Las Vegas, NV?
The cost of Asian eyelid surgery in Las Vegas depends on several different factors. No two patients are the same, nor is the surgery. Dr. Costa will want to meet with you in his office to explain the surgery in more detail and give you a full breakdown of the costs.
Schedule Your Consultation
Your eyes are one of the most prominent features on your face, so when you are unhappy with their appearance, it can greatly detract from your overall appearance and self-esteem. Double eyelid surgery at Platinum Plastic Surgery is a procedure where Dr. Costa will pay special attention to your unique character traits while also giving you a more refreshed, awake appearance. If you're looking to subtly enhance the look of your eyes, then we encourage you to schedule a consultation at our office in the Las Vegas, NV office today. Dr. Costa would love to meet with you to go over your needs and goals and determine your surgical plan.
Asian Eyelid Surgery FAQs
If I Already Have Double Eyelids, Can I Still Have Double Eyelid Surgery?
Absolutely! If you currently have double eyelids but aren't completely satisfied with your appearance, you can get additional surgery to enhance and rejuvenate your eyes' appearance.
Is Asian Eyelid Surgery painful?
Every patient's recovery is different, however, the actual procedure should not hurt. You will probably experience some swelling and bruising during the first 1-2 weeks following your surgery, and they will dissipate during that period.
How long until I see results?
Most patients notice their full results after a 2-3 month period, during which time the eyelids will settle into their final location. There may be some continuous mild swelling that may last 6 months or more.