Laser Skin Resurfacing Las Vegas
NON-SURGICAL
Introduction to Laser Skin Resurfacing
At Platinum Plastic Surgery in sunny Las Vegas, laser skin resurfacing is the popular non-surgical treatment we offer our patients to help them achieve the flawless skin they've always wanted! At the helm of our practice is Dr. Christopher Costa, who is a board-certified plastic surgeon and an expert in aesthetics. Our laser skin resurfacing patients find that the treatment is great for treating acne scars, pigmentation, wrinkles, blemishes, and more!
Results speak for
themselves.
Before
After
Before
After
What is Laser Skin Resurfacing?
Skin resurfacing with the Phoenix CO2 laser at Platinum Plastic Surgery is a nonsurgical cosmetic procedure that uses pulsating beams of energy to exfoliate damaged surface skin cells one layer at a time. The treatment is great for correcting facial lines and wrinkles and for minimizing skin blemishes, including pigmentation, acne scars, and more. Sometimes called a laser peel, laser skin resurfacing is considered a great procedure for patients who want softer, clearer, youthful-looking skin. Based on your needs, the laser may be customized accordingly. There is some recovery time needed for most laser skin resurfacing facials. Any concerns or questions may be reviewed with Dr. Chris Costa during the assessment and consultation at our facility in Las Vegas, NV.
Who are the Best Candidates for Laser Skin Resurfacing?
You have several factors to consider when selecting whether or not laser skin resurfacing treatment might be best for you. Laser skin resurfacing is geared toward people who are unhappy with their overall complexion. If you see skin damaged by the sun, age spots, acne scars, fine lines and wrinkles, pigmentation, or redness concerns, laser skin resurfacing treatment can be needed to address these imperfections. Also, it works well if you have scaly patches, rough texture, or other skin surface problems. Laser skin resurfacing isn't suggested if you have very dark skin tones or active acne outbreaks. In addition, it is important to be aware that there is a recovery period needed after laser therapy. Some patients, depending on their skin condition, may require up to 2 – 3 weeks to recover.
What are the Benefits of Laser Skin Resurfacing?
There are multiple advantages to getting laser skin resurfacing in Las Vegas. Below, we've included some of the wonderful benefits we've seen firsthand:
Gain self-confidence in the way your skin looks in the mirror and in photos
Achieve healthier-looking skin that feels smooth
Reduce fine lines and wrinkles
Laser skin resurfacing is a great way to rid your skin of pigmentation and acne scars
What's the First Step?
The first step to getting laser skin resurfacing in Las Vegas is to contact us either by phone or by filling out a contact form. During your personal consultation, we'll be able to answer questions, provide more information, and give you our expert recommendations. If you want to move forward with the treatment, we'll be able to provide the service right then and there or schedule a time for you to come back that you're more comfortable. Our team will have specific questions about your skin regime, medications, and allergic reactions. Please be upfront with us, as the questions are all designed to help ensure we can provide a safe and effective treatment for your needs.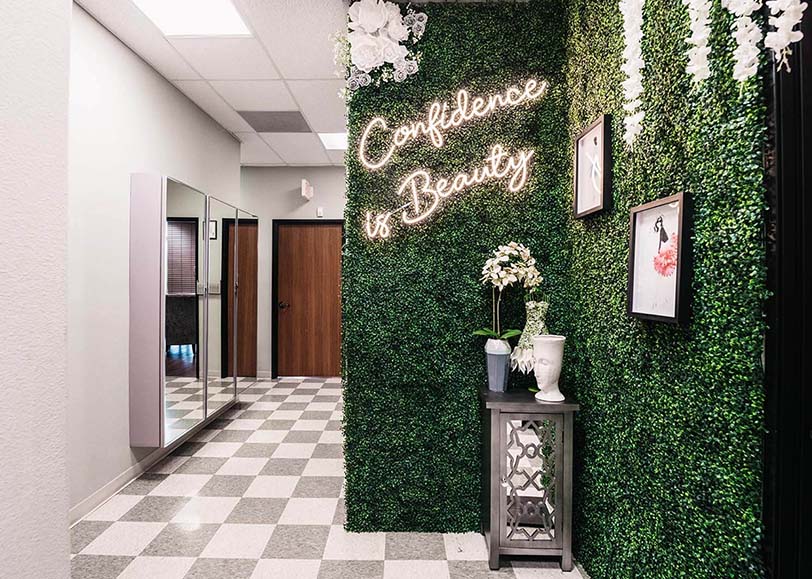 What to Expect on the Day of Laser Skin Resurfacing
When you have a deeper or more intense skin resurfacing session, you may be asked to use a topical retinoid for 2 – 3 weeks before your laser procedure. This helps prepare the skin for better results. Medication will be given before the treatment to help reduce discomfort for greater relaxation throughout your session. If your skin needs mild correction, a local anesthetic may be used to numb certain areas of the face. For the full complexion or deeper laser procedures, a kind of sedation may be required. During the procedure, you can relax in our special treatment chair while the Phoenix CO2 laser handpiece glides over the skin, directly targeting the specific sections for resurfacing. You may feel the heat of the laser followed by cold air from the built-in cooling system. The laser energy works to eliminate damaged and dead skin cells while also promoting new collagen growth.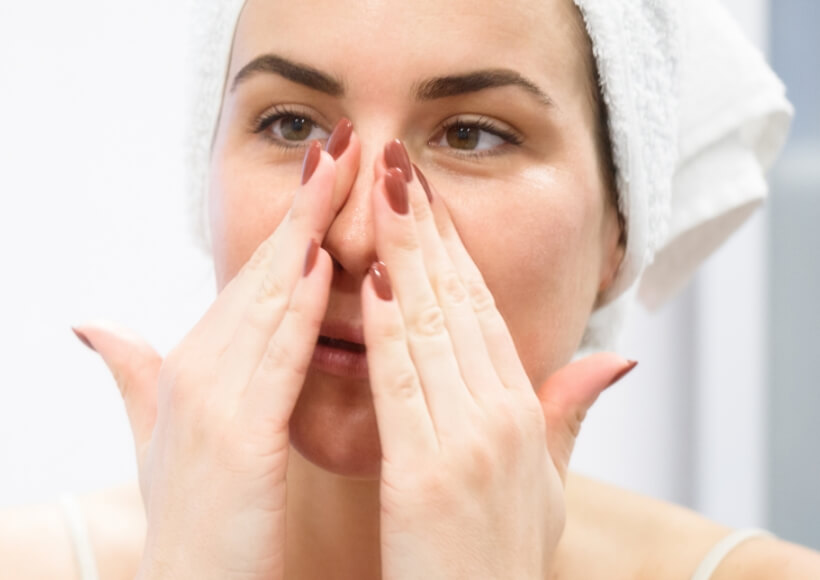 Laser Skin Resurfacing Recovery
After lighter resurfacing procedures, an ointment will be applied to the skin and you can go home for your recovery. The treated skin will appear red, and there will be some swelling and irritation. This should subside in a few days, and the skin peeling process will occur over a 3 – 5-day period. If you are undergoing a more intense resurfacing procedure, your recovery time will last longer. The treatment areas will most likely be covered by dressings, and the burning, irritation, and swelling side effects may be stronger. Medication can be prescribed to help reduce these symptoms. The recovery period for a more intense resurfacing procedure may last 2 – 3 weeks. All patients need to minimize their sun exposure following their laser skin resurfacing session and use sun protection frequently. Regardless of the intensity, the treated skin will naturally flake, crust, and peel off. It is vital to avoid picking at the skin during the healing process to prevent scarring and to protect your face from UV exposure. After the peeling process has been completed, your skin will feel smoother while also appearing clearer, younger, and rejuvenated.
Why Choose Dr. Costa?
By selecting Platinum Plastic Surgery for your aesthetic needs you're choosing a practice that is run and operated by a board-certified plastic surgeon. While there are hundreds of options around Nevada that offer similar services, most of them don't have the expertise and training that Platinum Plastic Surgery has acquired. Our practice is proud to be a multiple winner of Best of Las Vegas an award given based on our work in aesthetics.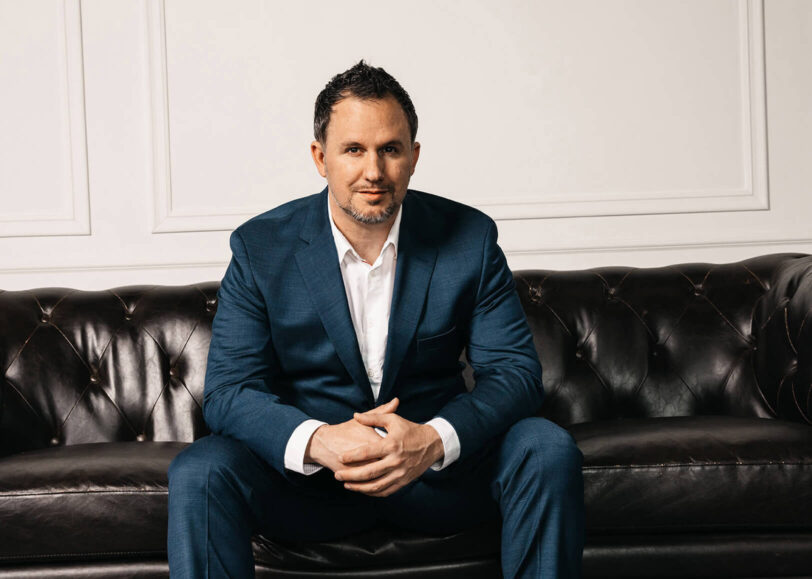 How Much Does Laser Skin Resurfacing Cost in Las Vegas, NV?
The cost of laser skin resurfacing in Las Vegas will vary on a number of factors. Some of the most important will be the number of treatments needed and the extent of the service. To get the most accurate cost, please contact our office to schedule a consultation. We look forward to meeting with you in person!
Schedule Your Consultation
Platinum Plastic Surgery laser skin resurfacing sessions using the Phoenix CO2 laser offer excellent results if you want a more youthful appearance. If you are considering a laser treatment and want to learn more about them, and other nonsurgical procedures at our Las Vegas, NV office, we invite you to call our team today to make your appointment with Dr. Costa.
Laser Skin Resurfacing FAQs
Is Laser Skin Resurfacing painful?
Unfortunately, this isn't a YES or NO answer as every patient has a different pain tolerance. You can expect to feel some mild discomfort during your procedure, with a rare amount of patients finding the treatment to be painful.
How many appointments will I need?
Although you may notice positive results in your skin's texture and tone after your first treatment, many of our patients will require several appointments to achieve the best results. The amount of sessions required depends on your skin issues, recovery time, and your desired results.
How long until I see results?
The average patient notices their results from their Laser Skin Resurfacing after the skin finishes healing, which usually takes 2 - 3 weeks.
Can I combine Laser Skin Resurfacing with other procedures?
Although you may not be able to combine your Laser Skin Resurfacing treatment with another procedure during the same appointment, many of our patients have included a Facelift or BOTOX treatment to enhance their appearance.