NON-SURGICAL
Introduction to BOTOX®
At Platinum Plastic Surgery in Las Vegas, BOTOX® is one of the most frequently asked about non-surgical treatments. To diminish the effects of aging and to avoid lines, wrinkles, and lax skin from occurring on the forehead and upper face, Platinum Plastic is pleased to offer neurotoxin injections to our patients. This facial rejuvenation treatment offers amazing results and is popular among both women and men.Platinum Plastic Surgery is widely considered by its patients to be the #1 BOTOX® practice in Las Vegas. Dr. Costa and the rest of the team pride themselves on patient safety and natural-looking results.
Results speak for
themselves.
Before
After
Before
After
What is BOTOX®
BOTOX® is an injectable that can make a dramatic improvement to dynamic facial wrinkles, which are the result of expressions and movements from the contracting muscles on the forehead. These facial lines go away when the face is relaxed, but dynamic creases can remain. This muscle relaxer is a purified strain of type A botulinum toxin that temporarily freezes the movements of the underlying tissue and muscle. To diminish the appearance of these static lines and wrinkles, this treatment is carefully injected to relax and soften the skin. This specific injection is most commonly administered by plastic surgeon Dr. Chris Costa between the brows where the number "11" appears, around the eyes (Crow's feet), and throughout the forehead.
Who are the Best Candidates for BOTOX®?
Injections are used for patients who hope to diminish and soften the visible look of dynamic wrinkles, lines, and moderate folds on their upper face in a nonsurgical way. These injections are often thought of as a preventive anti-aging treatment even if static wrinkles have not yet formed — keep in mind how often you find yourself making facial expressions. It is an effective noninvasive solution if you have obvious forehead wrinkles or frown lines between the brows. It is also a solution for Crow's feet around the eyes. If you experience more severe and deeper lines, a combination of a neurotoxin and a filler may be a better option. Also, if you are over the age of 50 with moderate to severe skin laxity, you may be a candidate for facelift surgery. This delivers a more impactful result and it is meant to last for years. Platinum Plastic Surgery offers various facelifts, blepharoplasties, and brow lifts as effective options.
What are the Benefits of BOTOX®?
With BOTOX® being one of the most popular Beauty Enhancements on the market today, many of Dr. Costa's patients have seen his patients reap the following benefits:
Cost-effective
Enhances Natural Beauty
Lasting Results
No Adverse Effects
No-risk Procedure
Reduces Excessive Sweating
Removes Lines and Wrinkles
Safe ProcedureSpeedy and Efficient
What's the First Step?
The first step to getting BOTOX® in Las Vegas with Dr. Costa begins with knowing what is involved with the procedure. When you come in for your first appointment, you can meet personally with Dr. Costa in our award-winning office. Dr. Costa will spend time with you to fully explain the treatment, answer any questions, and provide his expert recommendations. Once you and Dr. Costa both feel that BOTOX® is the best option for you, we'll schedule a date that best fits your schedule or we should be able to provide the treatment right then and there. Since this isn't an invasive procedure, scheduling your appointment date should be pretty flexible.
We'll have several questions for you about your medical history, medications, and past surgeries. Please be very honest with your answers, as they'll help make sure we can provide you with the best possible results.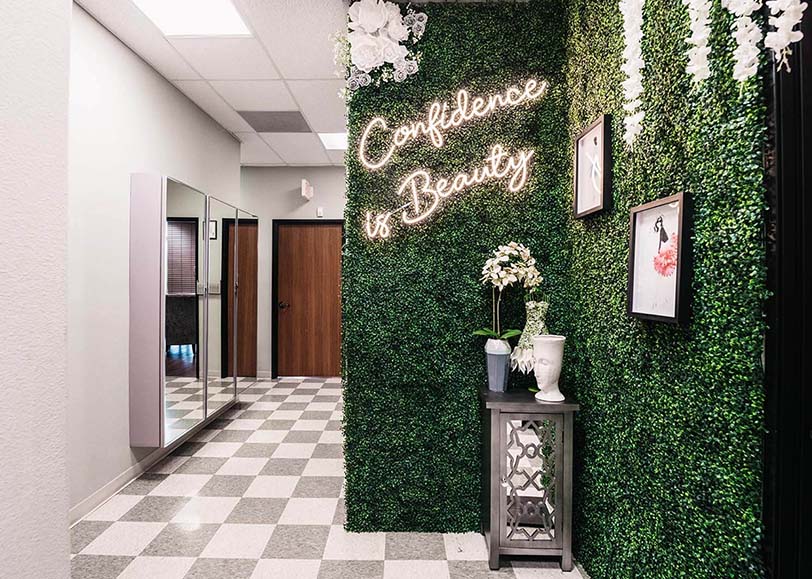 What to Expect on the Day of BOTOX®
Injectable treatments are available as an outpatient procedure right at Platinum Plastic Surgery. If it is your first time visiting our office in the Las Vegas, NV area, we typically perform the treatment on the same day as your initial consultation with Dr. Costa. You will be asked to make several expressions using your upper face, like frowning, squinting, smiling, etc., to help us visualize where the injections should be placed. The face will be prepared and a neurotoxin will be injected under the skin using a fine needle, followed by a cool compress to help minimize discomfort and bruising. You can ask for a numbing cream to help make the procedure more comfortable, but it usually is not needed. Treatments typically take around 10 – 15 minutes, after which you may get back to your usual day as soon as you feel able.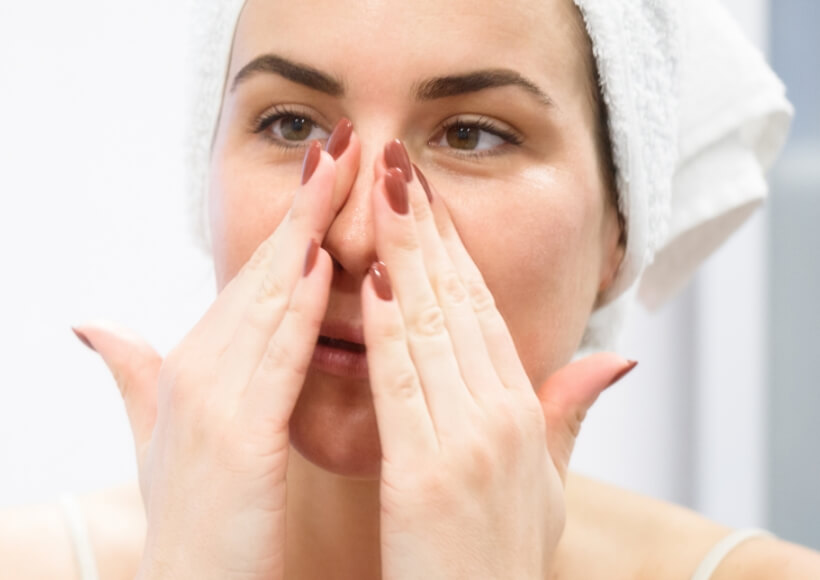 BOTOX® Recovery
Following the injection, you are allowed to return to your regular schedule, although strenuous activities like exercise should be postponed for a minimum of a day. You will be advised to sleep with your head propped up for at least one night and to avoid touching your face, which can accidentally spread the injection to other areas. The injected sections of your face can become swollen, bruised, or red for a couple of days, but you should not have any lasting or serious side effects. In the majority of cases, it typically takes around one week before the final results become visible. The results generally last 3 – 4 months. You can talk to your injector about when to make a follow-up appointment at Platinum Plastic Surgery to refresh your results.
This surgery can be a life-changer for patients and has immediate visible results. Finally, you can wear the clothing you want and partake in activities without loose skin slowing you down.
Why Choose Dr. Costa?
Dr. Costa has years of experience performing BOTOX® and prides himself on providing his patients with natural-looking results that they will be happy with. He is a board-certified Surgeon with a multitude of different surgical experiences. He has received numerous surgical awards, including the Best of Las Vegas, and Top Doctor status by Castle Connolly, an organization considered by physicians to be the only legitimate recognized category of excellence in American Medicine.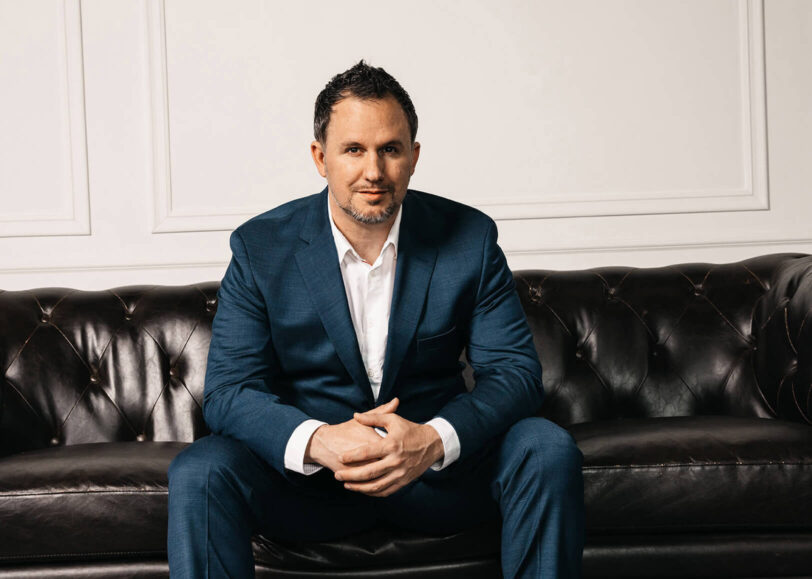 How Much Does BOTOX® Cost in Las Vegas, NV?
The cost of BOTOX® in Las Vegas, NV can depend on several different factors, such as the extent of the treatment that you are receiving. Dr. Costa will want to meet with you in his office to explain the surgery in more detail and give you a full breakdown of the costs.
Schedule Your Consultation
You can frown, laugh, smile, and make any face you want without worrying about creating lines with wrinkle treatments. To smooth out lines throughout the face, we invite you to schedule a consultation appointment with plastic surgeon Dr. Costa in the Las Vegas, NV area to discover more about this revolutionary nonsurgical relaxer for wrinkles.
BOTOX® FAQs
No. While some patients have different pain thresholds, Dr. Costa temporarily numbs the area that will be injected to give his patients a comfortable experience. You may feel a pricking sensation when the needle is inserted.
How many appointments will I need?
You will only require 1 treatment appointment to receive BOTOX, however, you might need to return every 3-4 months to maintain the appearance you will receive from BOTOX as your body will naturally break down the injectable materials.
How long until I see results?
Within a few days, you will start noticing the beautiful & smooth effects of BOTOX.
Can I combine BOTOX with other procedures?
Absolutely! Due to the quick nature of BOTOX injections, you can easily add it to almost any other procedure we offer. If there are other areas that you are looking to fix or enhance, please discuss this with Dr. Costa during your consultation.