BODY
Introduction to Liposuction
Platinum Plastic Surgery offers the most advanced methods to effectively eliminate fat from areas of concern in your body. Lipo, or liposuction, is a body enhancement surgery that reduces pockets of fat from the flanks, tummy, buttocks, and thighs to create a trimmer appearance. Dr. Chris Costa believes that liposuction is an art and is a process of not only removing fat but sculpting the leftover tissue to give an amazing result. Dr. Costa uses only the most advanced technology and techniques to sculpt the body and safely remove the fat. Liposuction surgery at Platinum Plastic Surgery can be combined to treat multiple parts of the body. When we see you for your consultation, at Platinum Plastic Surgery in Las Vegas, NV, Dr. Costa will assess the areas of your body you wish to address so you can attain your cosmetic surgery goals. We want you to feel and look amazing. Many of our liposuction patients feel that Dr. Costa offers the #1 liposuction treatment in Las Vegas and that his expertise and bedside manner make him one of the best plastic surgeons in Las Vegas. Below, we've included more information about the procedure, but if you'd like to book a consultation, please contact us today!
Results speak for
themselves.
Before
After
Before
After
What is Liposuction?
Liposuction is a procedure that utilizes a suction technique to remove the fat from specific areas of your body such as your abdomen, hips, thighs, buttocks, arms, or neck, creating a more shapely appearance. While Liposuction isn't a weight-loss alternative, it is a great way to help get rid of stubborn fat.
Who are the Best Candidates for Liposuction?
Fat removal surgery is a terrific treatment for both women and men who are at an ideal weight but have troublesome areas of fat that are difficult to reduce with even the most healthy lifestyle. Those interested in liposuction should have healthy skin because liposuction is not a treatment for stretched-out skin. It's also important to know that liposuction is not a solution for weight loss. At the time of your consult for surgery, Dr. Costa will review with you your goals and make a personalized treatment plan to help you to look your best.
What are the Benefits of Liposuction?
Even small fat pockets can negatively impact your appearance. You may avoid wearing your favorite clothes or feel embarrassed when spending time at the beach or pool. As one of the leading liposuction surgeons in Las Vegas, Dr. Costa has had the pleasure of helping patients for several years achieve the body contouring that makes them feel more confident about themselves. Below, we've included some of the benefits we've seen firsthand:
Liposuction allows you to reduce these fat pockets and create the body you've always wanted
Surgery is a safe and effective option for improving body contours and enjoying an enhanced look
Platinum Plastic Surgery is proud to offer liposuction to make you look and feel confident in your skin
What's the First Step?
The First Step of receiving Liposuction in Las Vegas is to book a one-on-one consultation with Dr. Costa. During your interaction, you will be able to ask any questions regarding Liposuction and get to know our team. Dr. Costa will give you a thorough assessment of the areas you are looking to improve and give you his professional insight gained from years of experience performing this procedure. Once you and Dr. Costa feel comfortable with his assessment, your surgery will be booked. You must be clear with Dr. Costa during this consultation about your medical history, diet, workout regimen, and surgical goals. Keeping an honest and open dialogue with Dr. Costa leads to the best outcome for your surgery.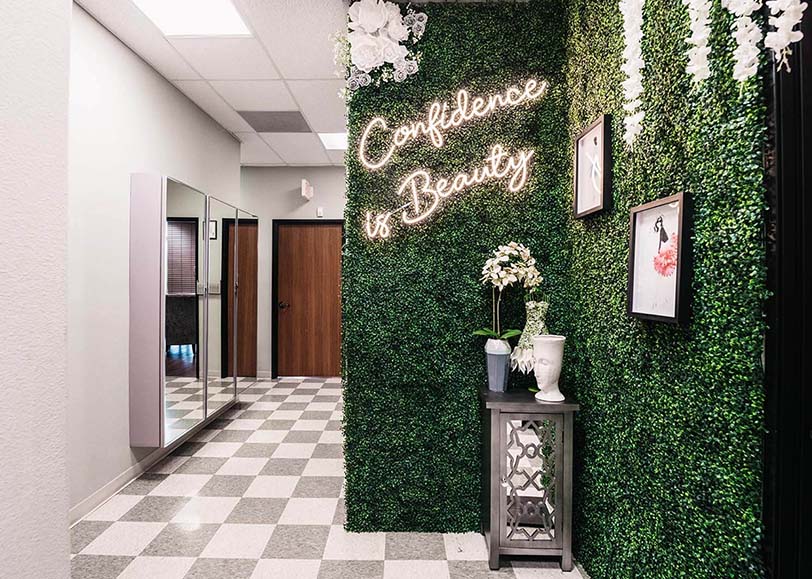 What to Expect on the Day After Liposuction
This treatment is completed in an outpatient setting using general anesthesia. A small knick is made in the skin so a cannula can be inserted. A cannula is a special tool that makes it easier to loosen the fatty tissue that is being vacuumed out. After the fat deposits have been eliminated, Dr. Chris Costa will take the time to go back over each area to ensure that the tissue appears natural and smooth out any irregular or unnatural areas. The small incisions on the skin are then meticulously closed. Based on the number of sections being treated, your procedure may take several hours. In the separate area for recovery, your post-op nurse will assist you with managing any discomfort and look after your treated areas until you are discharged.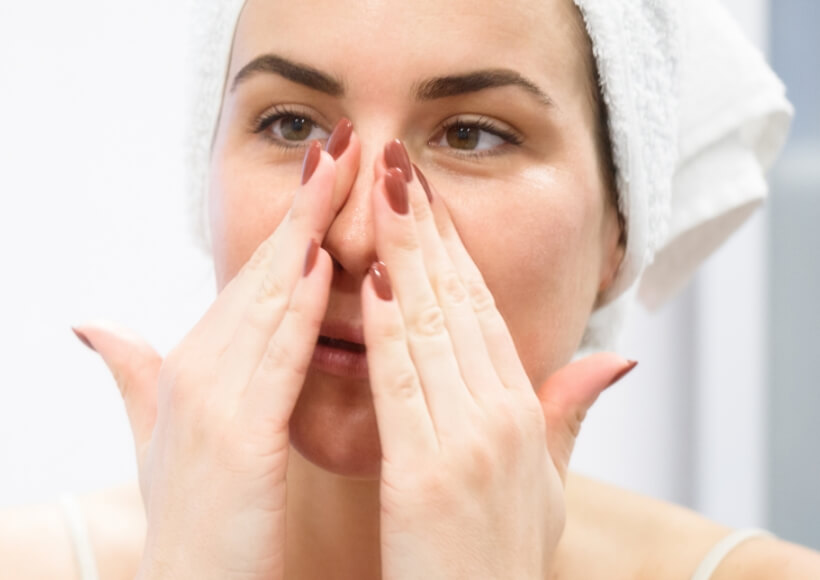 Liposuction Recovery
You may need to stay at home for recovery from liposuction surgery for several weeks based on the number of sections treated and the amount of fat removed. It's typical to have bruising and swelling for one or two weeks after surgery. The most important thing to do following any surgery is to give your body time to heal and recover. When you decide to go back to your job after your surgery, you should remember to minimize stress and strenuous activity. To increase your strength and stamina, try walking and light workouts as recommended by Dr. Costa. Remember, you may notice some improvements soon after your surgery, but it will take around 2 – 3 months until your new body contour and shape is complete.
Why Choose Dr. Costa?
When you choose Dr. Christopher Costa for your Liposuction in Las Vegas, you can rest assured that you've selected a board-certified plastic surgeon with years of experience performing many aesthetic surgeries. Dr. Costa is a member of the American Society of Plastic Surgeons in addition to being a Castle Connolly Top Doctor, which is a prestigious award that has been given to only a few of the best surgeons in the country.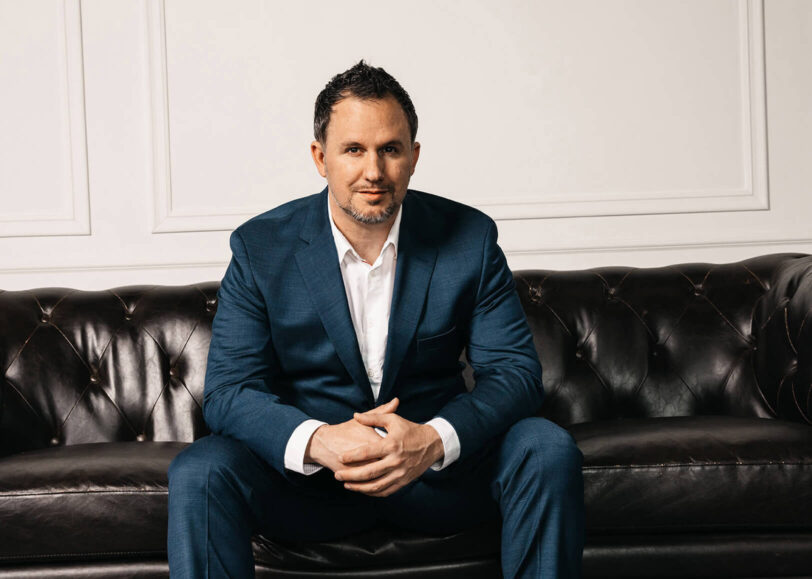 How Much Does Liposuction Cost in Las Vegas, NV?
The cost of Liposuction in Las Vegas, NV will vary on several factors. The best way to get the most accurate cost will be to schedule a consultation with Dr. Costa. During your appointment, you will be able to get a further explanation of the procedure and receive a full breakdown of the costs.
Schedule Your Consultation
Not all weight loss comes with ease, no matter how much time and effort you put into it. When you are ready to get that stubborn fat removed or get a jumpstart on your weight loss, we encourage you to contact Platinum Plastic Surgery in Las Vegas, NV. During your consultation, plastic surgeon Dr. Costa will address the areas of concern and your aesthetic goals to create a treatment plan designed just for you!
Liposuction FAQs
How much fat will I lose with Liposuction?
The amount of fat loss with liposuction varies from person to person. A thorough discussion with an experienced specialist like Dr. Costa can help determine your expectations and outcomes. Remember that liposuction is not designed to remove large amounts of fat, and patients should be close to their ideal body weight, but you should still be satisfied with your results.
Will I have scarring after Liposuction?
All surgical procedures involve some degree of scarring. However, liposuction scars are smaller and are usually placed in locations that can be hidden beneath clothing. Scars usually fade over time if patients take steps to keep them out of the sun and use products like moisturizing lotion. Platinum Plastic Surgery can provide more tips on how to care for your scars.
How long do liposuction results last?
The best liposuction results occur when surgery is accompanied by a regular diet and exercise plan. This is because any future weight gain can reverse your outcomes. Results can last for years as long as your lifestyle remains consistent. Patients in Las Vegas, NV, can return to our clinic anytime for repeat liposuction treatments.
How long until I see results?
You should notice positive results practically immediately following your Liposuction.
Can I combine Liposuction with other procedures?
Yes! Many of Dr. Costa's patients choose to combine Liposuction with a Tummy Tuck, Breast Lift, Thigh Lift, Neck Lift, or several other procedures. If you are interested in multiple areas of treatment, please discuss this during your consultation so that Dr. Costa can come up with the best plan for you.
What are the risks associated with Liposuction?
Dr. Costa takes pride in providing his patients with safe and positive outcomes for all his procedures, however, there are always potential risks, such as:
Anesthetic risks
Bleeding
Contour Irregularity
Changes or loss in sensation
Infection
Redness and bruising
Liposuction is not a painful procedure thanks to Dr. Costa's use of general or local anesthesia, which is determined by the degree of your procedure.