BREAST
Introduction to Breast Lift
At Platinum Plastic Surgery in Las Vegas, breast lift (also referred to as a mastopexy) is a breast contouring procedure that recontours the breasts by trimming away loose skin and surgically tightening the remaining tissue to result in a more youthful and healthier appearance. This life-changing surgery is performed for women who have lost breast firmness, size, and shape and who are experiencing breast drooping due to aging, significant weight loss, or nursing. Outstanding advancements in mastopexy techniques have made this procedure so effective and successful that new statistics by the ASPS (American Society of Plastic Surgeons) reveal a nearly 70% increase in demand since 2000. Dr. Chris Costa, a plastic surgeon in Las Vegas, NV, performs this procedure routinely. By utilizing the latest methods, Dr. Costa can choose the appropriate technique based upon the degree of the sagging present, keeping in mind the desired result to create a fuller, perkier, breast. Along with his trained team of professionals, Dr. Costa creates customized treatment plans that fit your aesthetic goals to help you feel more comfortable and confident in the appearance of your breasts. He can also combine specific breast enhancement procedures for patients who want fuller breasts as well as a lifted appearance. To learn more about breast lift surgery and the many other breast enhancement options we provide at our practice, contact Platinum Plastic Surgery in Las Vegas, NV to schedule a consultation with Dr. Costa.
Results speak for
themselves.
Before
After
Before
After
What is a Breast Lift?
Also referred to as a Mastopexy, a breast lift is a surgical procedure that is designed to change the shape of your breast. Some women choose to get a breast lift if they are experiencing sagging breasts or downward-pointing nipples. While a breast lift won't significantly change the size of your breasts, it can be combined with a breast augmentation or reduction to achieve your desired breast aesthetics.
Who are the Best Candidates for a Breast Lift?
Some women come to Platinum Plastic Surgery desiring to have breast implants, but after a private assessment, they may discover that a cosmetic breast lift surgery could be a better option to achieve their desired outcome. Patients whose breasts have lost a significant amount of laxity usually need skin removal and tightening surgery to reduce skin looseness and bring the breasts to a perkier position. If you have nipples that droop downward and your breasts sag significantly below the crease line, a breast lift can dramatically improve their appearance. Candidates contemplating a breast lift ideally will be in good health and at a good weight. Even though additional volume with implants may be desired, in the majority of cases a surgical lift is all that it takes to add the shape and size that is hoped for.
What are the Benefits of a Breast Lift?
Many of our patients have discovered the following benefits from their Breast Lift:
Firmer Breast Appearance
Improved Nipple Projection
More Attractive Breast Shape
Reduced Under Breast Irritation
Youthful Breast Appearance
What's the First Step?
After deciding to get a Breast Lift in Las Vegas, NV, the First Step is to contact our office and book your consultation with Dr. Costa. During this consultation, you will be able to ask any questions regarding your Breast Lift and get to know our fantastic team. Dr. Costa will be able to break down the procedure for you and provide you his the professional insight he has from his experience performing this procedure. Once you and Dr. Costa feel comfortable with his assessment, your surgery will be booked. You should be open with Dr. Costa during this consultation about your medical history, diet, workout regimen, and surgical goals. Keeping an honest and open dialogue with Dr. Costa will help lead to the best results with your surgery.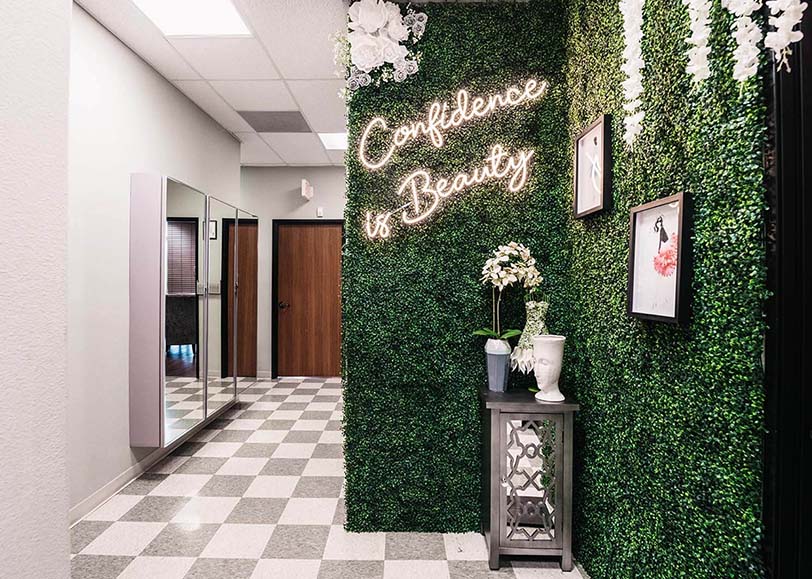 What to Expect on the Day of a Breast Lift
A breast lift procedure usually takes about two hours or more and is performed while the patient is under general anesthesia. The duration of this treatment is dependent on the nature of breast size and sagging, as well as if additional procedures are being performed. The surgical technique used for a breast lift typically falls into two categories — the technique is defined by the location and type of the incision. The inverted-T (known as an anchor) and the straight line vertical incisions are the most used methods. The incision is first completed, and any loose skin is excised along with fat and tissue that is not wanted. The skin is then tightened and the breasts are positioned higher and lifted so they appear healthy and younger. In most situations, the size of the areola is reconstructed and reduced to be symmetric with the new placement and shape of the breast. At this point, an implant or a fat transfer can be placed in the breast if this was discussed with Dr. Costa ahead of surgery. If the lift is the only procedure being performed and if size and shape are a concern, augmentation surgery with implants can be implemented at a different date.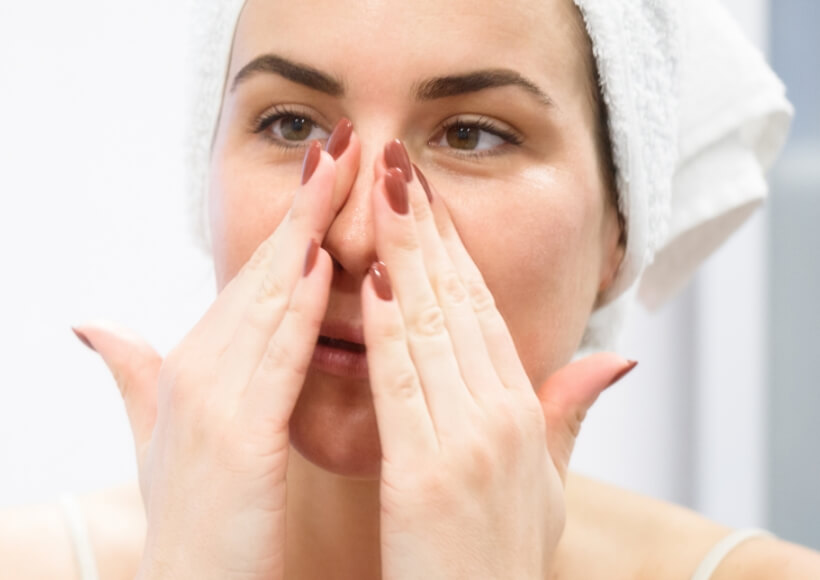 Breast Lift Recovery
Recovery for a breast lift is approximately 1 – 3 weeks, but most patients do not take any prescription pain medication after the first 24 hours. After the procedure, you will wear a medical support bra to assist with swelling. A thin drain tube may also be inserted near the location of the incision to help with excess fluid leakage that can often occur after surgery. Following the procedure, swelling usually goes away within several days. Dr. Costa or a member of his team will provide in-depth, home treatment care instructions to aid in your healing process. Aesthetic results after a breast lift surgery begin to take shape after a few weeks as the breasts take their higher position on your bustline.
Why Choose Dr. Costa?
When you want to get a Breast Lift in Las Vegas, you want to go with the best. Dr. Christopher Costa is a highly experienced, board-certified plastic surgeon with years of experience performing a variety of cosmetic surgeries. Dr. Costa is a member of the American Society of Plastic Surgeons and has received the prestigious Castle Connolly Top Doctor award, which is only given to the best surgeons in the country.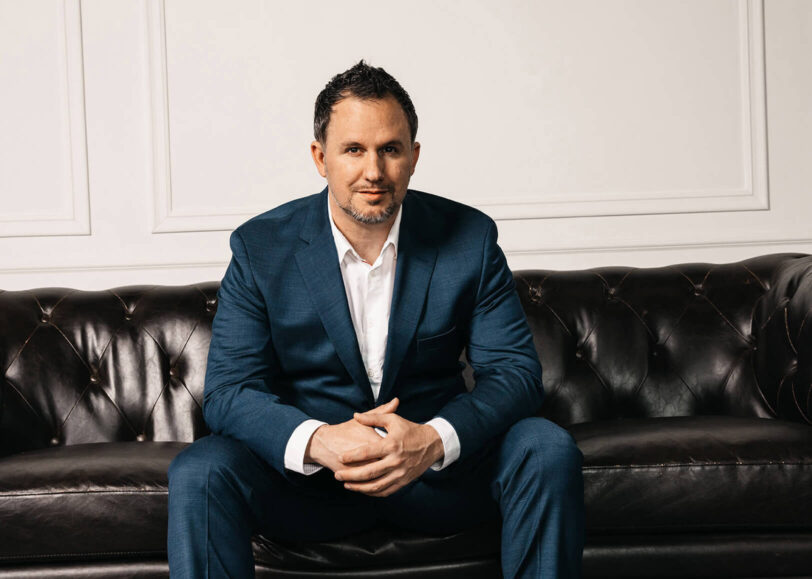 How Much Does a Breast Lift Cost in Las Vegas, NV?
The cost of a Breast Lift in Las Vegas, NV will vary on several factors. The best way to get the most accurate cost will be to schedule a consultation with Dr. Costa. During your appointment, you will be able to get a further explanation of the procedure and receive a full breakdown of the costs.
Schedule Your Consultation
Surgical breast lifting has transformed the lives of so many Las Vegas, NV individuals. If you have hanging, sagging breasts that interfere with your daily activities or stop you from wearing the clothing styles you desire, a mastopexy at Platinum Plastic Surgery may be the answer to your problems. When you have your initial consultation, a thorough breast assessment will be performed by Dr. Costa and your desired outcome will be discussed. We will establish a tailored plan for treatment to assist in transforming your breasts. We encourage you to contact Platinum Plastic Surgery and speak to a member of our staff to schedule a consultation.
Breast Lift FAQs
Is a Breast Lift painful?
Dr. Costa uses local anesthesia to perform this operation so it shouldn't be painful. You may experience discomfort or soreness following the procedure, but this can be treated with temporarily prescribed pain medication and ice packs.
How long until I see results?
You will be able to notice an immediate change following your Breast Lift.
Can I combine a Breast Lift with other procedures?
Absolutely. Many of our patients combine their Breast Lift with Breast Augmentation or Breast Reduction, among other procedures, to achieve their ideal appearance. It's also popular to combine breast lift surgery with a tummy tuck which is called a Mommy Makeover. If you are interested in combining your breast lift with something else, discuss this with Dr. Costa during your consultation to find out your options.
What are the risks associated with a Breast Lift?
Dr. Costa uses his years of training and experience to give you the safest operation possible, however, a Breast Lift can pose various risks, such as:
Changes in nipple or breast sensation
Difficulty breast-feeding
Irregularities or asymmetry in the shape and size of the breasts
Partial or total loss of the nipples or areolae

 

Scarring