RF Microneedling Las Vegas
NON-SURGICAL
Introduction to RF Microneedling
At Platinum Plastic Surgery in Las Vegas, RF Microneedling has quickly become more than an aesthetic trend, and one of our favorite treatments to treat aging and skin issues. Below, we've included more information about the service, but if you have any questions or would like to book a consultation, please contact us today!
Results speak for
themselves.
Before
After
Before
After
What is RF Microneedling?
Dr. Chris Costa utilizes a special technique that creates fantastic results for our patients using a treatment known as radiofrequency (RF) microneedling. RF remedies have been around for a number of years and are popular in the cosmetic industry for skin tightening. This specific sort of treatment we use in our offices utilizes heat to promote the production of collagen in the deeper layers of the skin to reveal a firmer, smoother surface. This therapy is used with microneedling to maximize the results. At Platinum Plastic Surgery, we frequently incorporate this new advancement into skin care treatments to create firmer skin, a smoother feel, and a glowing complexion for our patients in Las Vegas, NV.
Who are the Best Candidates for RF Microneedling?
While the treatment can be used on patients of all ages, many of our patients who are 40 years of age or older begin to notice age spots, discoloration, smile lines, and other skin problems (which include age and sunlight exposure). Candidates should have realistic expectations and a good skin regime.
>What are the Benefits of RF Microneedling?
RF microneedling has several advantages. We've listed some of the main benefits below:
Tighten your skin, creating a more refreshed appearance
Enhance skin texture, tone, and pigment
Heal skin irregularities, such as blood vessels and discoloration
Reduce the appearance of age spots and sun damage
Treat acne scars and other forms of scarring
Rejuvenate the skin for a younger, more luminous look
What's the First Step?
The first step to getting RF Microneedling is to schedule an appointment at our award-winning practice. Our team of highly trained experts will meet with you in our office, answer questions, and provide our recommendations. We'll have specific questions about your skincare routine and want will want to know your goals with treatment. If we both feel that microneedling is the best solution for you, we'll schedule your treatment.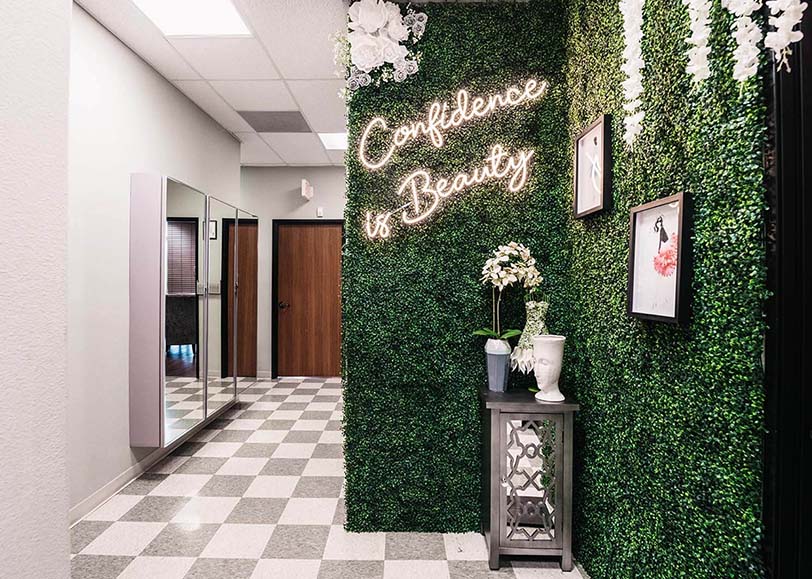 What to Expect on the Day of RF Microneedling
Microneedling uses an instrument with tiny needles on the end that is rolled gently against the skin to puncture and create micro-injuries that "disrupt" the tissues and stimulate the production of collagen. Some also refer to this technique as collagen induction therapy. New skin grows as the skin heals, leaving the surface feeling and looking brighter, smoother, and more rejuvenated. Although this procedure is often performed by itself, combining this innovative method with radiofrequency microneedling technology has allowed us to optimize the outcomes for our patients.
This procedure is quite easy. The applicator, which emits radiofrequency heat, works by providing brief pulses of RF energy via a collection of 25 sterile, gold-plated microneedles. The energy is transmitted through the needles, which concurrently puncture your skin and returns the electrodes to the surface of the skin. The RF energy warms at levels that offer cumulative and ongoing benefits.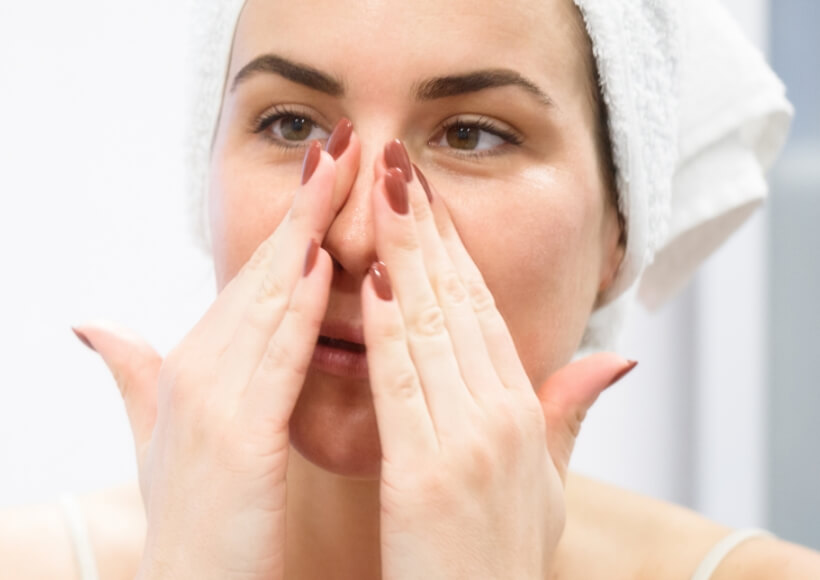 RF Microneedling Recovery
RF microneedling sessions will be performed in the Platinum Plastic Surgery facility utilizing a numbing solution to decrease any discomfort. During your procedure, the handheld device will slide across the desired treatment areas, repeating the process until the desired outcome has been reached. Patients should anticipate tiny, pinpoint scabs to become pronounced 24 – 72 hours post-treatment, which will naturally disappear when the underlying skin has healed. Outcomes become visible as the skin heals over the 3 – 4 weeks after a microneedling with RF session. Optimal results generally necessitate 3 – 4 treatments one month apart.
Why Choose Platinum Plastic Surgery?
By selecting Platinum Plastic Surgery you're choosing a practice that specializes in aesthetics. The practice is run by Dr. Christopher Costa who has dedicated a large part of his life to helping patients achieve the best version of themselves. Dr. Costa is a member of the American Society of Plastic Surgeons and a board-certified plastic surgeon.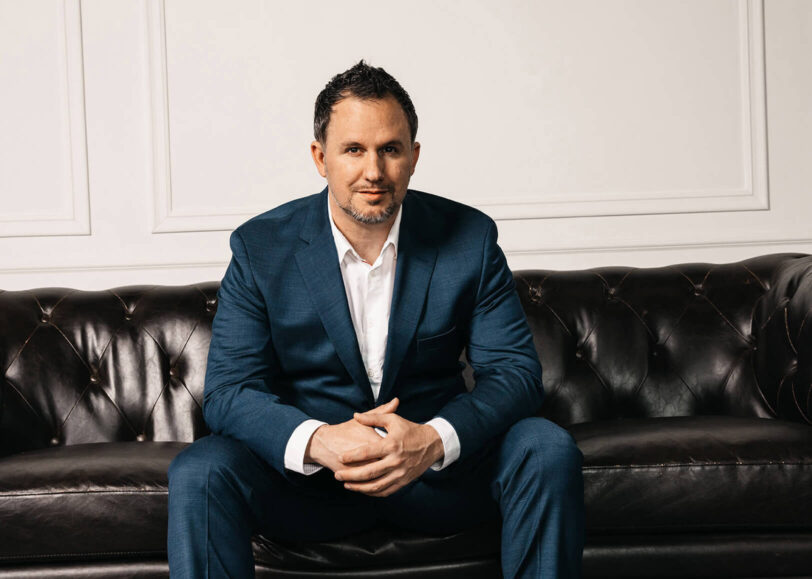 >
How Much Does RF Microneedling Cost in Las Vegas, NV?
The cost of RF mirconeedling in Las Vegas will vary on a number of factors. The best way to get the most accurate cost will be during your one-on-one personalized consultation. We'll be able to answer any and all questions and provide you with an exact quote.
Schedule Your Consultation
If you are wanting to lessen the look of aging or sun-damaged skin, as well as reduce laxity, acne scars, or wrinkles, RF microneedling is a great treatment with proven results. Mixing radiofrequency microneedling and skin tightening, this outstanding skin rejuvenation process has risen in popularity and continues to be a top-rated, minimally invasive therapy for our patients. We ask you to contact Platinum Plastic Surgery in Las Vegas, NV to discover more.
RF Microneedling FAQs
Is RF Microneedling Safe for all Types of Skin?
Absolutely! While some procedures are unable to affect certain pigments, RF Microneedling is suitable for all different types of skin, including darker skin tones!
How long until I see results?
Every patient may have a different experience with their RF Microneedling recovery, however, a majority of our patients see noticeable changes after their first treatment!
How many appointments will I need?
On average, we suggest our patients have at least 3 treatments to see the best results from their RF Microneedling procedure.
Is RF Microneedling painful?
RF Microneedling is not a "painful" procedure, however, some patients do find some discomfort or irritation from the "prickling" sensation that comes from the very fine needles. Dr. Costa can use cold compresses or numbing creams to help ease your experience.
Can I combine RF Microneedling with other procedures?
Absolutely, many of our patients combine the treatment with BOTOX.