Buccal Fat Removal & V Line Facial Slimming Las Vegas
FACE
Introduction to Buccal Fat Removal
At Platinum Plastic Surgery in Las Vegas, buccal fat removal is a frequently asked-about facial treatment. Many aspects of the face work together to create beauty. A harmonious face has a jaw and cheeks that are proportionate to the nose and chin. One of the main things that can detract from your appearance is a wide bottom third of the face that is either too prominent or that lacks definition. Many of our patients feel that Dr. Costa offers the best buccal fat removal in Las Vegas. Your surgery will be performed by Dr. Costa in the comfort of our surgery center, where you'll be in great care. Below, we've included more information about the procedure, but if you have any questions or would like to schedule a consultation, please contact us today!
Results speak for
themselves.
Before
After
Before
After
What is Buccal Fat Removal?
Buccal fat removal is also referred to as buccal fat pad extraction. The surgical technique is used to reduce the size of predominant cheeks by removing buccal fat tissue.
Who are the Best Candidates for Buccal Fat Removal?
V-line jaw reduction surgery may help if you have issues with the facial imbalance and need a more defined slender look. Most commonly performed on women who want a more feminine appearance, this surgery will reduce an overly prominent or wide jaw and chin to create an attractive V-line. Dr. Costa has a special interest in V-line facial contouring. He will allow your natural features to shine while also refining your chin and presenting you with a more attractive jawline that matches your aesthetic goals. To further enhance your appearance, Dr. Costa may suggest a chin augmentation or jaw reduction along with facial contouring.
Facial Slimming Options
Dr. Costa offers many treatments to help slim and narrow the cheeks and face to give a more slender, youthful, and feminine appearance.
Neurotoxin (think Neurotoxin) to the Masseter Muscle – This is the muscle primarily involved in chewing and sits at the posterior base of the jaw near the angle of the mandible. When injected with a neurotoxin, like Neurotoxin or Dysport, the muscle shrinks or atrophies. This causes the overall facial width to narrow and gives the posterior portion of the jaw a more slender appearance. The advantage of this procedure is there is no downtime and the treatment can be done quickly. The drawbacks are that it usually takes 2 treatments to see a result and does require maintenance upkeep treatments.
Buccal Fat Removal (Bichectomy) – This procedure is becoming very popular and many patients are coming in specifically requesting it. The procedure removes a small fat pad in the cheek that helps slim the middle third of the lower face. Patients with chubby cheeks often request this procedure because they feel that no matter how in shape they are, their face still looks fat. This fat pad is removed through a small incision placed inside the mouth. The area is completely numbed so there is no discomfort during the procedure. The procedure is done in the office with local anesthesia and takes approximately 45 minutes to complete on both sides. Patients like this procedure because it is fast and is a great cure for the fat in the cheeks without giving a "hollowed out" look.
V-Line Surgery for Mandible bone reshaping – For some patients, the issue may be more related to the actual width of the jaw bone, called the mandible. Dr. Costa specializes in this technique to narrow the jaw bone with a short procedure in the operating room. A slender V-line (the angle of the jawbone by the ears to the tip of your chin) gives you a balanced, feminine appearance. Women with a wide jaw can look masculine and it can throw off the symmetry of the whole face. Commonly performed in South Korea and eastern Asia, V-line jaw reduction surgery is great for anyone who wants to narrow their jawline. V-line facial contouring by plastic surgeon Dr. Chris Costa narrows the face by treating the structure of the chin and jaw.
*If you're looking for a more contoured appearance that still looks natural, then we invite you to contact Platinum Plastic Surgery in Las Vegas, NV to find out about facial contouring surgery.
What's the First Step?
Getting buccal fat removal in Las Vegas can be a very rewarding procedure, especially if done in the expert hands of Dr. Christopher Costa. If you're interested in the surgical treatment, you should book a consultation by either giving us a call or filling out a contact form. Our front desk team will be happy to schedule a time to come and meet-one-one with Dr. Costa. You'll be able to ask questions, learn more about the procedure, and listen to Dr. Costa's expert recommendations. If buccal fat removal is the best solution for your needs, surgery will be booked for a time that provides you with a few days of recovery following surgery. Dr. Costa will have specific questions about your health, past surgeries, and medications. We'll also want to know if you smoke cigarettes. Be honest with your answers, as we're all on the same team, which is to help provide you with the best possible surgical outcome and results that you'll absolutely love!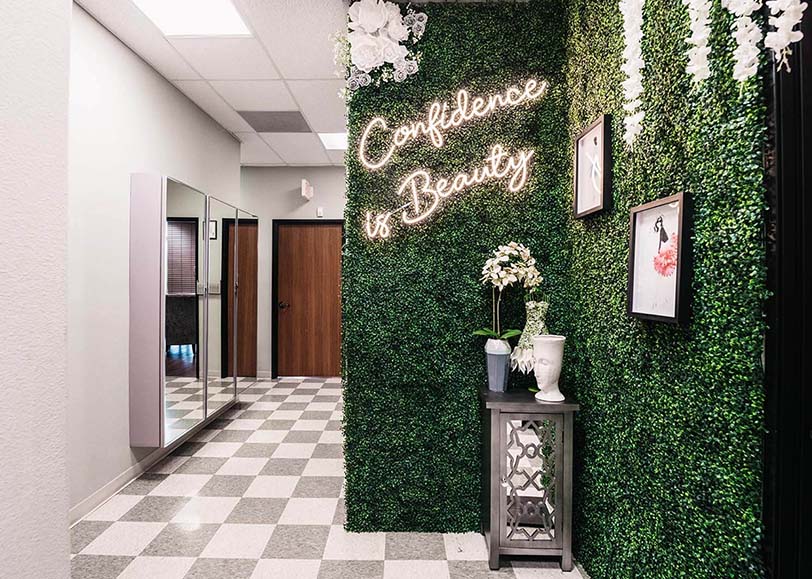 What to Expect on the Day of Buccal Fat Removal
Before your surgery, Dr. Costa will perform a consultation to review your goals and examine your facial structure. The surgical technique will be chosen based on your desires and the structure of your chin, jawline, and cheeks to create a natural, symmetrical look that still stays true to your unique traits. If you need mild to moderate contouring, Dr. Costa can treat the area with a series of BOTOX injections to help narrow your jaw and treat muscle hypertrophy. If you need dramatic contouring or the structure of your face needs to be altered, Dr. Costa will perform V-line jaw reduction surgery. In most cases, a V-line facial contouring procedure will be performed under general anesthesia and can involve small incisions within the mouth between the gums and cheeks to manipulate the jaw bone. From there, if the chin is being addressed as well, Dr. Costa will make incisions in the front of your gums to shape and contour the chin. The overall goal is to create a smoother, softer appearance on the lower border of your face that is more refined and balanced with the rest of your face.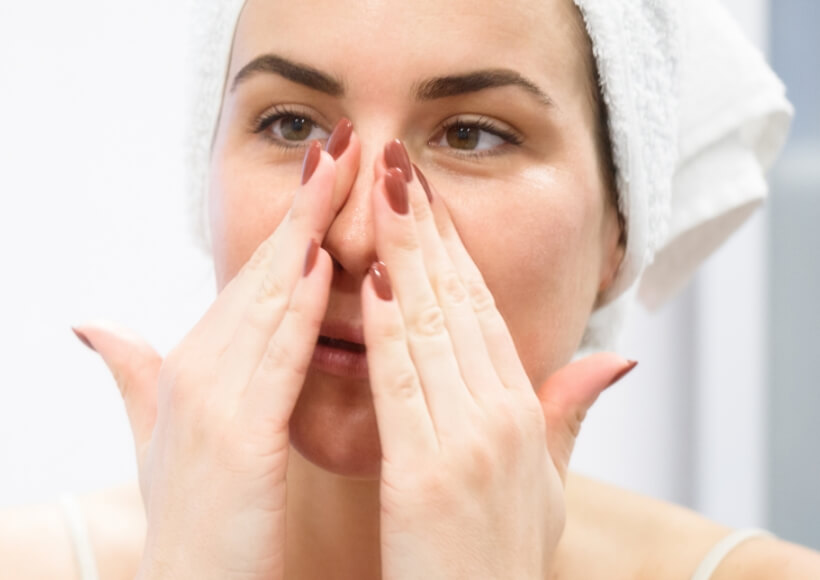 Buccal Fat Removal Recovery
After the procedure, you can return home to rest. You should expect some swelling and bruise along with discomfort in your lower face. The swelling will peak after about two days and then subside in the next two weeks. During this process, you should avoid strenuous activity and follow a soft food or liquid diet to avoid aggravating the areas of your mouth that are healing. You may be able to return to work after one week of recovery depending on your case and how extensive the surgery was. Dr. Costa will give you specific care instructions to follow, including any pain medication to take, and will schedule follow-up appointments to ensure that you are healing properly. It may take some time for the results to fully appear as your bones begin to heal and gradually take their new shape.
Why Choose Dr. Costa?
By selecting Dr. Chistopher Costa for your buccal fat removal procedure, your choosing a surgeon who is an expert in the field of plastic surgery and one of the leading aesthetic surgeons in Las Vegas. Dr. Costa is a member of the American Board of Plastic Surgeons and has recently been selected as a Top Doc by Castle Connolly.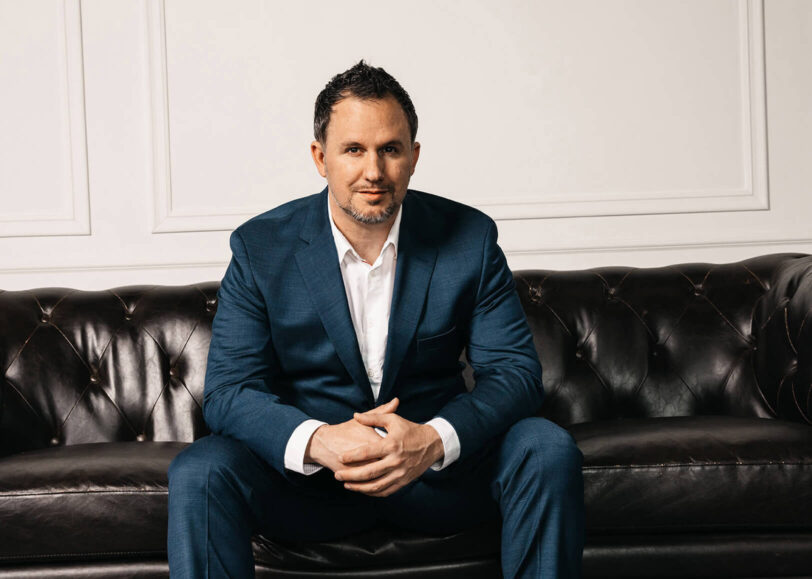 How Much Does Buccal Fat Removal Cost in Las Vegas, NV?
The cost of buccal fat removal in Las Vegas can vary on a number of factors. The best way to get the most accurate cost is to schedule a consultation with Dr. Costa. During your consultation, we'll be able to provide you with a full breakdown of all the costs associated with the surgery.
Schedule Your Consultation
If you have a disproportional chin or an overly prominent jaw that makes you look masculine, then facial contouring may help you achieve a slimmer, V-lined appearance. Through careful manipulation of both the jaw and chin bones, Dr. Costa can reshape your lower face for a soft, beautiful result. He will tailor your procedure to match your goals and give you a natural look. Achieve the appearance you want with a facial contouring procedure at Platinum Plastic Surgery in the Las Vegas, NV area.
Buccal Fat Removal FAQs
Can Buccal Fat Come Back?
When you have Buccal Fat Removal surgery, it is a permanent solution to reducing the size of your cheeks. Once the buccal fat pads are entirely removed, not even weight can make the pads return. That being said, if only parts of your Buccal Fat Pad are removed, there is the possibility of your full cheeks returning if there is excessive weight gain.
Can I eat after this procedure?
The first several days following your procedure will have you limited to a liquid or semi-liquid diet. We recommend sticking to tepid soups, smoothies, liquid yogurt, Jello, or other similar foods. You should stick to this diet for the first 3-5 days following your procedure, or at least until your follow-up appointment. During the first 7-10 days of your procedure, you should be able to eat semi-solid foods (such as bananas or mashed potatoes), and then be able to return to your normal diet after that. Some patients find chewing to be difficult or uncomfortable for the first 3 weeks following their surgery.
How many appointments will I need?
You should only require 1 surgical appointment, however, you will be needed to return to our office for a check-up with Dr. Costa so that he can monitor your recovery process. You may require additional check-up appointments at Dr. Costa's discretion.
Can I combine Buccal Fat Removal with other procedures?
Yes. Some of Dr. Costa's patients elect to combine their Buccal Fat Removal with additional cosmetic procedures to enhance their desired appearance. If you are interested in combining procedures, please bring this up during your consultation with Dr. Costa.
What are the risks associated with Buccal Fat Removal?
Due to the nature of this procedure, you may experience a combination of any of the following risks:
Anesthesia risks
Asymmetry
Bleeding
Cardiac/ Pulmonary complications
Deep Vein Thrombosis
Fluid Accumulation (seroma)
Hematoma
Infection
Injury to branches of the facial nerve (temporary or permanent facial muscle weakness)
Numbness or other changes in sensation
Persistent pain
Poor healing of incisions
Possible revisional surgery
Prolonged swelling
Salivary Duct Injury
Suboptimal aesthetic results and/or minimal changes