FACE
Introduction to Eyelid Surgery
At our boutique plastic surgery practice in Las Vegas, eyelid surgery is one of our most common surgical treatments. Sometimes called "the window to the soul," your eyes should reflect the youth and confidence you feel. As you age, a variety of things can cause your eyes to look tired, sad, or angry. Fat cushions around your eye globe begin to herniate, creating unnatural bulges or deep grooves (tear troughs) around the eyelids. The eyelid itself stretches over time creating excess skin that can hang over your lashes. The muscles that open and close the eyes can stretch out or tear over time resulting in an unnatural drooping of the eyelid, called ptosis (TOE-sis). This can make it difficult to open your eyes and impairs your vision. Our patients find that we offer some of the best eyelid surgery results in Las Vegas. Dr. Costa always strives to exceed expectations while practicing patient safety. Below, we've included more information about the surgery, but if you'd like to book a consultation, please contact us today!
Results speak for
themselves.
Before
After
Before
After
What is Eyelid Surgery?
Medically known as blepharoplasty, eyelid surgery addresses excess skin, bulges of fat, and drooping muscles in your upper and/or lower eyelids. Some of the most common issues addressed in the lower eyelids are tear troughs, dark circles, under-eye bags, as well as thin or crepey skin. In the upper eyelids, excess, puffy skin can make you look tired or sad while also limiting your field of vision. Las Vegas, NV plastic surgeon Dr. Chris Costa uses an individualized approach with each patient to diagnose and treat the specific issue that is causing a problem to create a natural awakened and refreshed appearance. Many men and women receive eyelid surgery at Platinum Plastic Surgery to help them both look better and allow them to expand their field of vision. To learn more about cosmetic eyelid surgery, contact our office in Las Vegas to schedule a consultation with Dr. Costa.
Who are the Best Candidates for Eyelid Surgery?
Upper or lower blepharoplasty is a facial cosmetic surgery that is performed on both women and men. At your first visit, treatment options will be explained by Dr. Costa based on your areas of concern that need to be corrected. Generally, ideal candidates suffer from excess, drooping skin and folds that exist on the top eyelid or bloated skin just under the bottom eyelid. These irregularities can cause functional and vision difficulties that can get in the way of normal, everyday activities. For a more awake and youthful look, blepharoplasty may be the appropriate surgery for you. If you have hanging skin that folds over on the upper eyelid or puffy bags under the eyes, blepharoplasty can treat this to provide you with a more refined appearance. This surgery is commonly performed with other procedures for facial rejuvenation so that the different aspects of the face blend together in harmony.
What are the Benefits of Eyelid Surgery?
As an expert eyelid surgeon in Las Vegas, Dr. Costa has had the joy of helping patients achieve a more youthful look for years. Below, we've included some of the advantages we've seen firsthand from our blepharoplasty patients:
Eyelid surgery can make you look more refreshed and less tired
The surgery can improve vision in some cases
Eyelid surgery will improve self-confidence in the way you look and photograph
With eyelid surgery you can improve your upper eyelid, giving it a more defined look
You'll be able to remove bags from under the eyes
What's the First Step?
The first step to getting a blepharoplasty in Las Vegas will be to join us in our office for a one-on-one consultation with our expert plastic surgeon, Dr. Christopher Costa. During your appointment, Dr. Costa will explain the benefits, risks, and what you can expect on the day of surgery. If you and Dr. Costa both feel that this is the best solution for your aesthetic needs, surgery will be booked. You should be very honest with Dr. Costa about your goals with blepharoplasty, as it's important to have realistic expectations. We'll have questions about your medical history, past surgeries, and, health habits (such as if you smoke cigarettes or not).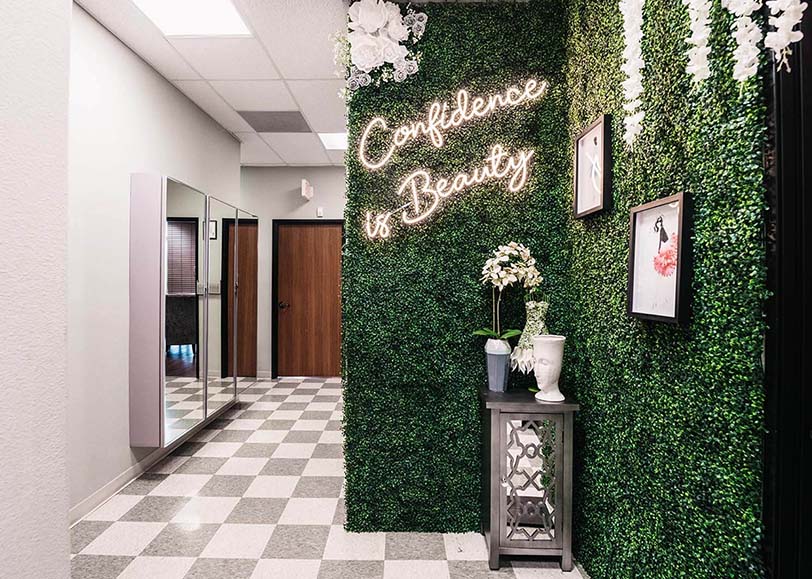 What to Expect on the Day of Eyelid Surgery
Depending on the type and complex nature of the eyelid surgery, some form of anesthesia will be provided. This surgery may be done on the top eyelid by itself, under or on the bottom eyelid, or a blend of both eyelids.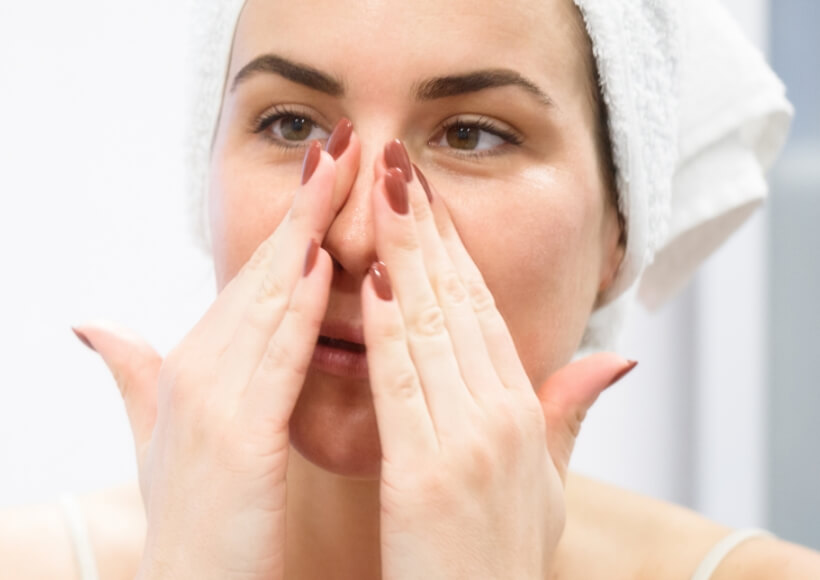 Eyelid Surgery Recovery
Blepharoplasty of the upper or lower eyelid is a short procedure commonly performed within one hour. After this outpatient surgery, you should plan for about a week to recover and rest at home. Patients report minimal pain after the procedure. A cold compress can assist in reducing discomfort, swelling, and bruising. While recovering you will use prescription eye drops to keep your eyes moist while healing. The outcomes from blepharoplasty will give you a refreshed appearance, but natural aging will continue. To maintain your surgical outcomes, other nonsurgical cosmetic treatments at Platinum Plastic Surgery such as fillers, peels, and lasers can be added to create a youthful-looking appearance.
Why Choose Dr. Costa?
Dr. Christopher Costa is one of the best plastic surgeons for your After Weight Loss Surgery in Las Vegas, NV. He is a board-certified plastic surgeon with years of experience performing thousands of cosmetic surgeries. Dr. Costa is a member of the American Society of Plastic Surgeons as well as having received the very prestigious Castle Connelly Top Doctor award, which has been given to only a few of the best surgeons in the country. When you come into Platinum Plastic Surgery, you can rest assured that you are in very skilled and capable hands.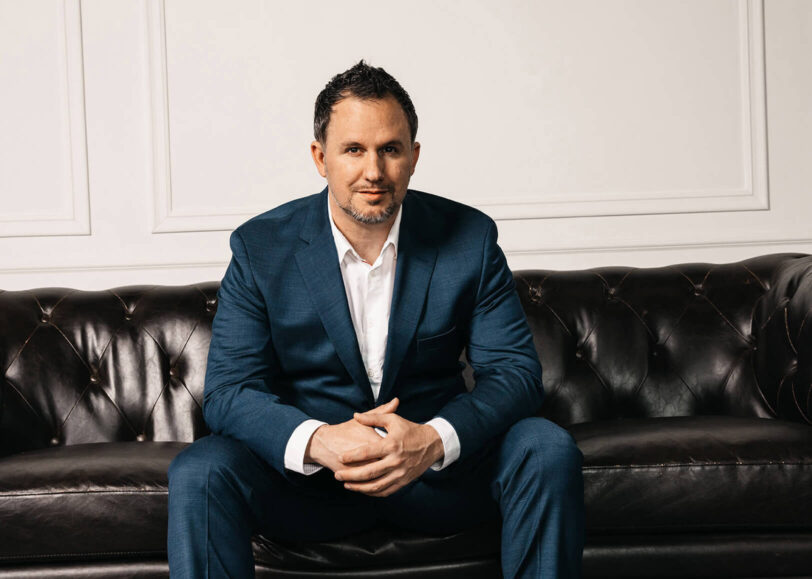 Upper Eyelid Surgery (Upper Blepharoplasty)
Upper eyelid surgery assists in decreasing the folds of skin that impair vision to produce a more awakened and appealing look. The incision point is often placed along the lid crease to excise loose skin and fatty tissue. As it heals the scar is virtually invisible to most people.
Canthopexy
A canthopexy may be performed alone or with a lower blepharoplasty to correct the malposition of the eyelid (ectropion or entropion). During a canthopexy, Dr. Costa will strategically place sutures to tighten and hold the tendons and muscles of the lower eyelid. This creates lasting support for the outer corners of the eyes to improve sagging (ptosis), drooping eyelids, and under-eye bags.
Lower Eyelid Surgery (Lower Blepharoplasty)
Eyelid correction on the lower lid is performed to improve puffy and bulging skin beneath the lower lid or to treat hollowed-out lower eyelids or tear troughs. In most cases, the incision is completely hidden behind the eyelashes or sometimes carefully made along the lash line to surgically remove excess tissue and fat. The skin is subtly lifted to allow for a softer, flatter look. Sometimes, a nonsurgical laser procedure may be incorporated to help with discoloration or fine lines and wrinkles, while fillers can be used for more smoothness and softening if desired.
How Much Does Eyelid Surgery Cost in Las Vegas, NV?
Dr. Christopher Costa is a board-certified plastic surgeon, meaning he's an expert in plastic surgery. As a proud member of the American Society of Plastic Surgeons, Dr. Costa strongly believes in continued education. Dr. Costa is at an excellent point in his career where he understands modern-day trends but has the expertise to deliver some of the best eyelid surgery results in Las Vegas.
Schedule Your Consultation
If you find it difficult to see or apply makeup because of folds of skin on your upper eyelids, or you are frustrated by bulging bags underneath your eyes, then upper or lower blepharoplasty at Platinum Plastic Surgery may be the answer for you. This enhancement can allow you to look and feel refreshed and youthful while offering a beautiful answer to your vision impairment concerns. We invite you to get in touch with our office in the Las Vegas, NV area to learn more and schedule a consultation with Dr. Chris Costa.
Eyelid Surgery FAQs
Is Eyelid Surgery painful?
It is very common to experience some discomfort following your Eyelid surgery. Dr. Costa will prescribe you some temporary pain medication to ease your recovery time. Most patients do experience very little pain or discomfort during their recovery.
How long until I see results?
While every patient's recovery time is different, you should start seeing the positive results from your surgery after about 6 weeks. There may be some mild, residual swelling in the delicate tissues around your eyes as they continue to adjust. The incision lines can remain slightly pink for six months or more, but will eventually disappear.
Can I combine Eyelid Surgery with other procedures?
Eyelid Surgery is often combined with many other cosmetic procedures such as Facelift, Neck Lift, or Rhinoplasty. If you would like to combine your Eyelid surgery with any of these or other procedures, please discuss your aesthetic goals with Dr. Costa during your consultation so that he can provide you with his professional opinions and suggestions.