Breast Revision Las Vegas
BREAST
Introduction to Breast Revision
At Platinum Plastic Surgery in Las Vegas, breast revision surgery is a surgical treatment to revise a previous breast augmentation. Many women desire revision for unsatisfactory results, irregularities in the breasts due to time, or multiple other reasons. Below, we've included information about the procedure, but if you have any questions please contact us today! We look forward to helping you achieve your dream breasts.
Results speak for
themselves.
Before
After
Before
After
What is Breast Revision?
Breast augmentation using implants is one of the most popular cosmetic procedures in the United States, and in many cases, produces terrific outcomes. Unfortunately, sometimes a patient can be dissatisfied with the appearance of her breasts and at some point may want breast revision treatment. Keep in mind not all revision treatments are because of practitioner error. While few breast augmentations do end with an unpleasing outcome, some individuals wish to have a larger or smaller implant, while some may have a visible irregularity and would like to have the implant corrected or removed altogether. Furthermore, some women must have revision treatment due to a particular condition.
Who are the Best Candidates for Breast Revision?
Should you have any complications (either medical or aesthetic) after breast augmentation surgery, please make a consultative appointment with Dr. Costa to go over your wants and needs and to develop your personalized plan for breast revision surgery. Whether it's scar tissue, drooping or sagging, ripples under the skin, or asymmetry, revision surgery can help correct the issue and result in a more normal and properly functioning outcome. This operation may also be appropriate if you are wanting to alter the implant style and size or address another aspect of your breasts.
Common Reasons for Revision
Most commonly breast revision surgery is done for patients who have had their implants for several years and now have irregularities related to implant migration, stretching of the implant pocket, or stretching of the breast tissue. Breast revision surgery may also be done to either removes an implant that is defective or not functioning or is no longer desired. Breast revision surgery may also be performed to change implant size or go from an implant to a fat transfer (or vice versa).
Implant Rupture – Even though this is uncommon, breast implant rupture can occur. When a saline implant type ruptures, the implant will deflate almost immediately. Due to this, a visible change in appearance will be noticeable. Meanwhile, if the implant is silicone-based and ruptures, it may only be seen via an MRI. When silicone implants rupture, it may cause inflammation and hardening of the tissue around the implant, called capsular contracture, or you may notice a difference in the feel and size of the breast. Whether silicone or saline, when a rupture occurs, a corrective procedure will be required.
Capsular Contracture – This is known as scar tissue hardening, and occurs when the delicate tissue that surrounds the saline or silicone implant becomes thick and hard. Although many implant surgeries do create some internal scar tissue, most women will never see or feel it. In some instances, the hardening tissue could interfere with implant placement, which can change the breast shape and implant functionality and deliver an undesirable outcome. Capsular contracture surgery to reduce scarring would be recommended.
Asymmetry – This condition occurs when the implant sizes look disproportionate. This may be due to incorrect implant size, drooping on one side, or a different condition that may cause asymmetry. A thorough assessment would need to take place to determine what is leading to the asymmetry, then a revision surgery would be needed to resolve the problem, and finally, a new set of breast implants would be positioned to create a symmetrical result.
Bottoming Out – This is a problem that happens if one or both implants bottom out or drop too low. Sometimes this is a case of a positioning error from the original operation. To modify this, a different placement strategy may be needed. For some patients, tissue grafting most likely will be needed, in addition to a surgically formed pocket to securely fit the new implant. For many patients, going to a silicone breast implant usually will solve this issue.
Symmastia – Symmastia is a condition that takes place when breast implants are inserted and placed too closely together. Most often, this is because the breast implant used was the incorrect shape and width. A revision treatment will repair this problem by choosing an implant that fits your frame and looks pleasing to the eye.
Implant Rippling – This condition occurs when you see obvious rippling and wrinkles under the skin. This irregularity typically forms just along the edging of the implant. Rippling is generally found in patients who are of low body weight. Many times, this issue can be fixed by simply switching to a silicone breast implant.
Breast Size – Sometimes a secondary breast surgery is as straightforward as getting a smaller or larger-sized breast implant. During the first surgery, you may have opted to go too conservative or gone a bit too large. A different implant size can be inserted to reach the desired look.
What's the First Step?
Las Vegas, NV plastic surgeon Dr. Christopher Costa offers breast revision surgery after giving an in-depth exam at Platinum Plastic Surgery so that the appropriate outcome is attained. He can help you receive the desired results that you may not have experienced through your previous breast enhancement procedure. Dr. Costa and his team work with you to understand what specific areas of the breast you are wanting to revise before then creating a personalized treatment plan to achieve those goals. If you and Dr. Costa both feel that this is the best surgical treatment for you, surgery will be booked, and we'll provide you with pre and postoperative instructions that you'll need to closely follow.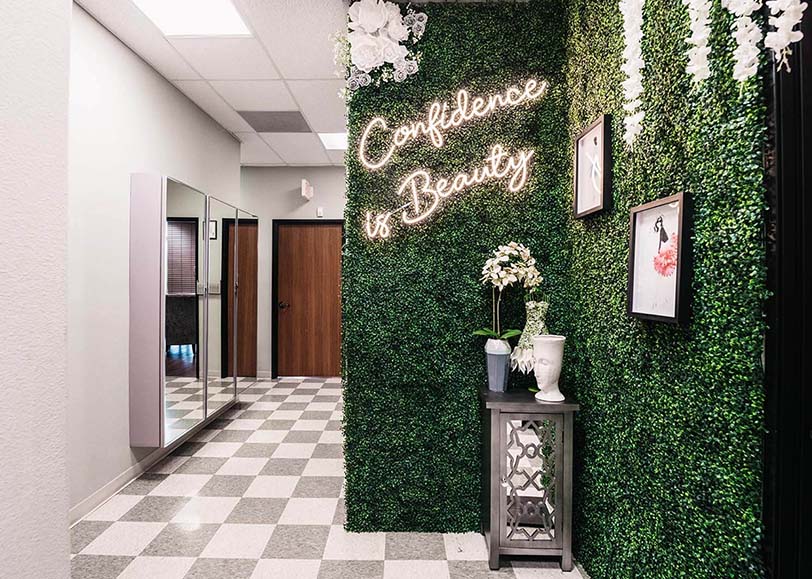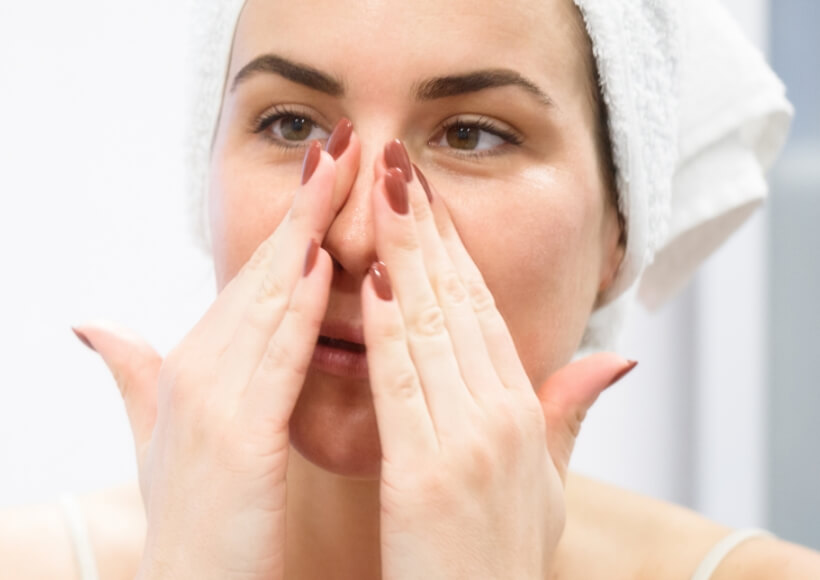 Breast Reduction Recovery
Revision breast surgery is performed using general anesthesia. Recovery from a revision surgery varies depending on the revision type. For example, if a different size is being placed, a breast lift may work if fewer CCs are used to help remove wrinkled or loose skin. Revision surgery that warrants complex revision techniques will need a longer recovery that could last up to six weeks. Patients will slowly start to see their newly revised outcomes once the bruising and swelling start to disappear. The most important aspect following secondary breast surgery is to reach a result that is both healthy and natural-looking.
Why Choose Dr. Costa?
Dr. Chris Costa leads an award-winning plastic surgery practice in Las Vegas. Not only has he been awarded as a Top Doctor by Castle Connolly, but he's also a multiple Best of Las Vegas winner. Dr. Costa is a firm believer in continued education and prides himself not only on his skill but on patient safety and bedside manner.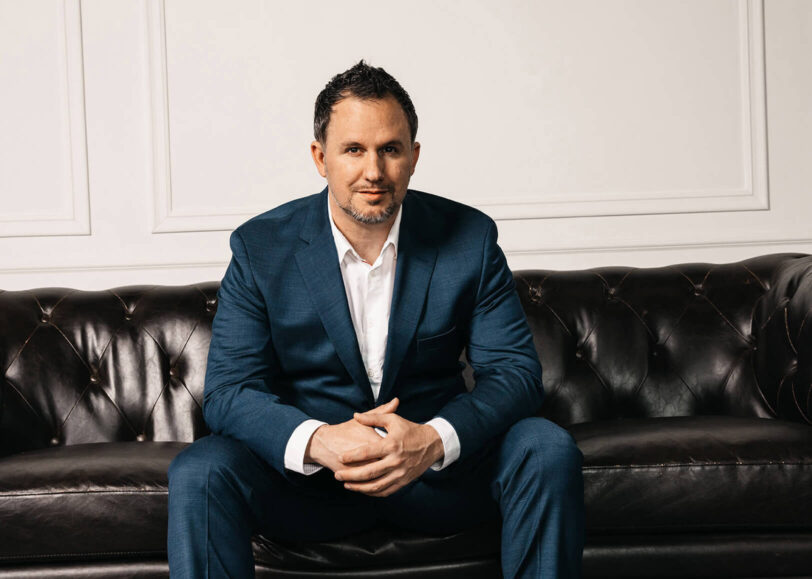 How Much Does Breast Revision Cost in Las Vegas, NV?
The cost of Breast Revision in Las Vegas, NV will vary on several factors. The best way to get the most accurate cost will be to schedule a consultation with Dr. Costa. During your appointment, you will be able to get a further explanation of the procedure and receive a full breakdown of the costs.
Schedule Your Consultation
Revision surgery for breast implants is a specialized procedure tailored for your aesthetic goals by plastic surgeon Dr. Chris Costa. If you notice a visible defect with your breast augmentation results or desire a different result, we invite you to get in touch with our Las Vegas, NV office to schedule your appointment at Platinum Plastic Surgery. There are many factors to consider and Dr. Costa will perform a full physical assessment, create your revision treatment plan, and discuss realistic outcome expectations.
Breast Revision FAQs
What are "bad" breast implants?
There are several circumstances in which a breast implant would be considered "bad" and in need of revision. The majority of complaints fall under these 3 categories:
Capsular Contracture - This can result in pain in your breasts and aesthetic problems.
Implant Displacement
Rippling
Dr. Costa uses his many years of experience and skills to help improve these areas.
Should I have my breast implants removed or replaced?
Some patients may wish to have full breast implant removal. While this is your decision, Dr. Costa is more encouraging of breast implant replacement, as removal surgery is more complicated than replacement and has a heightened potential for bleeding and infection.
Is Breast Revision painful?
Dr. Costa uses localized anesthesia to prevent most pain experienced, so you shouldn't have any negative experiences during your surgery. You may feel some mild soreness or pain during your recovery, however, Dr. Costa will provide you with some temporary pain medication to ease your recovery time.
What are the risks associated with Breast Revision surgery?
Unfortunately, there are always potential risks when dealing with ANY type of surgery, and Breast Revision does have the following:
Bleeding
Breast Deformity

(i.e.

sagging

)

Capsular contracture
Displacement
Loss of nipple sensation
Nipple Sensation Loss
Scarring
Rippling
Rupture
If you recognize or experience any of the previously mentioned results, please contact our office immediately.