Breast Reduction Las Vegas
BREAST
Introduction to Breast Reduction
At Platinum Plastic Surgery in Las Vegas, breast reduction surgery is one of the more common breast surgeries we perform. Abnormally large breasts can create functional, and physical problems for many women. Furthermore, uneven and very large breasts can lead to self-confidence issues, overall embarrassment, and physical pain. Dr. Chris Costa is a plastic surgeon in Las Vegas, NV who continues to help countless women get back their confidence and feel more comfortable through surgical reduction of the breasts. The goal of Dr. Costa and his team at Platinum Plastic Surgery is to restore your breasts to a size that functions well for your lifestyle and that is aesthetically appealing. Breast reduction surgery can reduce the unpleasant side effects of overly large breasts to allow you to live more comfortably without compromising your appearance. Our Las Vegas breast reduction patients find that the surgery greatly benefits their lives, providing more comfort and a better lifestyle. Below, we've included more information about the surgery, but if you'd like to book a consultation, please contact us today.
Results speak for
themselves.
Before
After
Before
After
What is Breast Reduction?
The technical name of the procedure is a reduction mammoplasty, but it's more commonly referred to as a breast reduction, as the surgery will reduce the size of large breasts. Many women desire a reduction for multiple reasons, including aesthetic, functional, and medical reasons. This aesthetic surgery at Platinum Plastic Surgery removes excess breast fat and skin to redefine and reshape the breasts to a smaller size. Breast reduction surgery also reshapes the size of the nipples/areolas and moves them so they are symmetrical with the new size. In most situations, a breast lift can be implemented to produce a more taut and younger-looking appearance.
Who are the Best Candidates for Breast Reduction?
If you are unhappy with your oversized breasts that create obstacles in your everyday life, cosmetic breast reduction surgery may be what you need to get the shape you desire. Breast reduction is helpful for women who find it difficult to live a fulfilled and active life because of the weight of their breasts. If you also deal with consistent skin irritations, back pain, or neck pain, breast reduction surgery can eliminate these medical conditions. Prospective breast reduction patients must be at a healthy weight and choose a trained surgeon like Dr. Costa who listens to their desired outcome and has the aptitude to create a pleasing and natural appearance.
What are the Benefits of Breast Reduction?
As one of the leading breast reduction practices in Las Vegas, we've had the great advantage of treating thousands of aesthetic patients. Below, we've included some of the benefits of surgery:
Breast reduction surgery can help reduce back pain
The surgical treatment will help you fit better in the clothes you desire to wear
The surgery will give you more self-confidence in the way you look and feel!
What's the First Step?
The first step to getting a breast reduction in Las Vegas with Dr. Christopher Costa is to book a one-on-one consultation. Dr. Costa looks forward to meeting with you in his award-winning plastic surgery practice. During your appointment, you'll be able to ask questions, get to know our team, learn more about the procedure, and understand Dr. Costa's expert recommendations. If getting a breast reduction is the best solution for your surgical needs, surgery will be booked and we'll provide you with pre and postoperative instructions. It's vital that you follow these instructions as closely as possible, as they are designed to ensure your breast reduction goes smoothly. Remember, be very honest with Dr. Costa about not only your surgical goals but medications, health, and past surgeries. We're all on the same team, and the mission is to ensure we can provide you with a safe procedure that looks beautiful!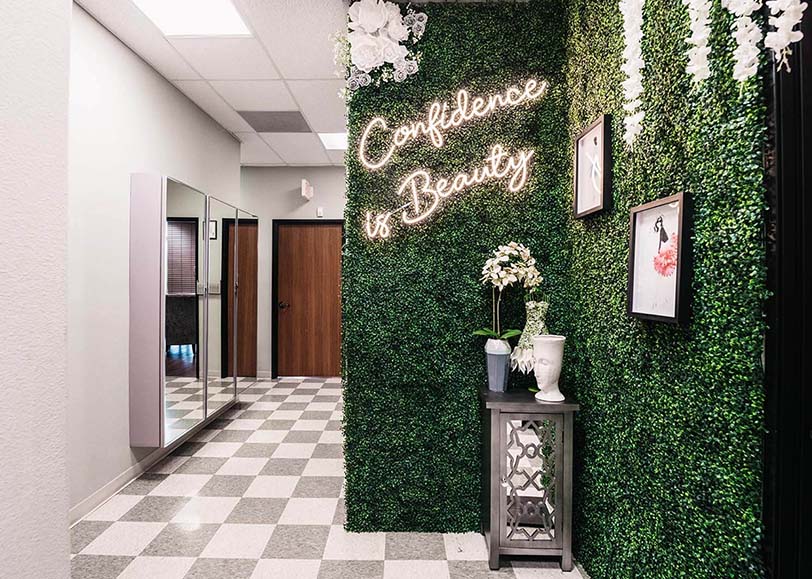 What to Expect on the Day of Breast Reduction
Surgical breast reduction is an outpatient procedure and is conducted with the patient under general anesthesia. Surgery is 2 – 3 hours and depends on the complexity of the incision, the general reduction technique, and, finally, how much reduction is required. The areola and nipple area repositioning is also a factor. For most patients, liposuction is needed for fat and tissue elimination to reduce breast size. During the private consultation, all of these aspects are addressed with Dr. Costa. Potential scarring is also scrupulously examined and talked through as it is likely to occur. However, surgical skills and advanced techniques have led to a noticeable reduction in the visibility of scarring. Based on the intricacy of the size and overall reduction, either an inverted-T or a straight line (vertical) incision will be incorporated during the procedure. Breast fat and tissue will then be removed, and the existing skin and tissue will be pulled tight and secured..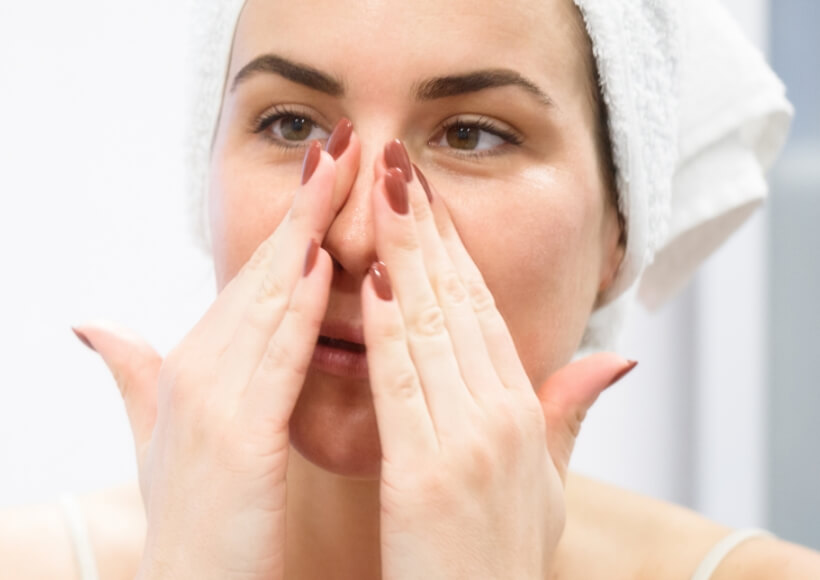 Breast Reduction Recovery
Once surgery has been completed, you will be monitored closely in a comfortable recovery facility and then discharged home to begin the healing process. You will need to wear a support bra for a few weeks during the immediate recovery. In a month or so, the breasts will position themselves and settle and the post-surgery effects will fade away. The vast selection of our patients at Platinum Plastic Surgery say they feel much lighter and more confident. Following surgical breast reduction, you can enjoy the clothes you could not wear before and feel enthusiastic about your new look. Keep in mind it is important to maintain a healthy body weight so the outcomes are not affected negatively.
Why Choose Dr. Costa?
Dr. Christopher Cost is a board-certified plastic surgeon and a proud member of the American Society of Plastic Surgeons. Dr. Costa has built an award-winning practice that has a large focus on breast surgeries. As one of the most decorated surgeons in Las Vegas, Dr. Costa is a multiple winner of The Best of Las Vegas. You'll be in great hands from the moment you walk through the door until well after your surgery.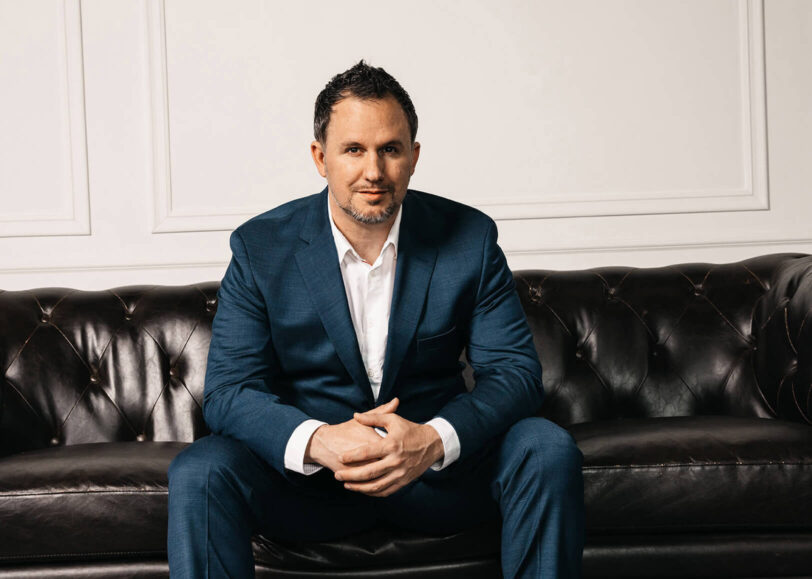 How Much Does Breast Reduction Cost in Las Vegas, NV?
The cost of Breast Reduction in Las Vegas, NV will vary on several factors. The best way to get the most accurate cost will be to schedule a consultation with Dr. Costa. During your appointment, you will be able to get a further explanation of the procedure and receive a full breakdown of the costs.
Schedule Your Consultation
Dr. Costa has helped so many women regain their confidence and obtain the ability to live more comfortably through surgical reduction of the breasts. During the consultation at Platinum Plastic Surgery, Dr. Costa will go over all of the steps to attain your aesthetic desires and tailor a customized surgical plan to fit your goals. There's no reason to continue simply accepting the lack of confidence or discomfort that can accompany large breasts. Please call our office in Las Vegas, NV to understand more about this life-changing breast reduction surgery.
Breast Reduction FAQs
Is Breast Reduction painful?
Dr. Costa uses localized anesthesia to provide his patients with a pleasant experience in addition to minimizing post-operative pain. You may experience some soreness associated with the reduction, but this will dissipate over the next few days or weeks and can be treated with over-the-counter pain medication like Ibuprofen.
Will my breasts maintain sensation following my procedure?
While there may be some intermittent loss of sensation, you should regain full sensation in your nipples and breasts a few weeks following your Breast Reduction.
Although Dr. Costa uses his years of experience as well as specific placement of his incisions, there will always be scarring when dealing with surgery. Any scars from the procedure will be as discrete as possible and will fade over time.
Can I combine Breast Reduction with other procedures?
Of course! Many of our breast reduction patients also desire a breast lift as well to give your breast perfect placement to your body. Some of Dr. Costa's patients like to do additional procedures such as a Tummy Tuck or BBL when they receive their breast reduction. If you are interested in adding or combining any additional procedures, please discuss this with Dr. Costa during your consultation.